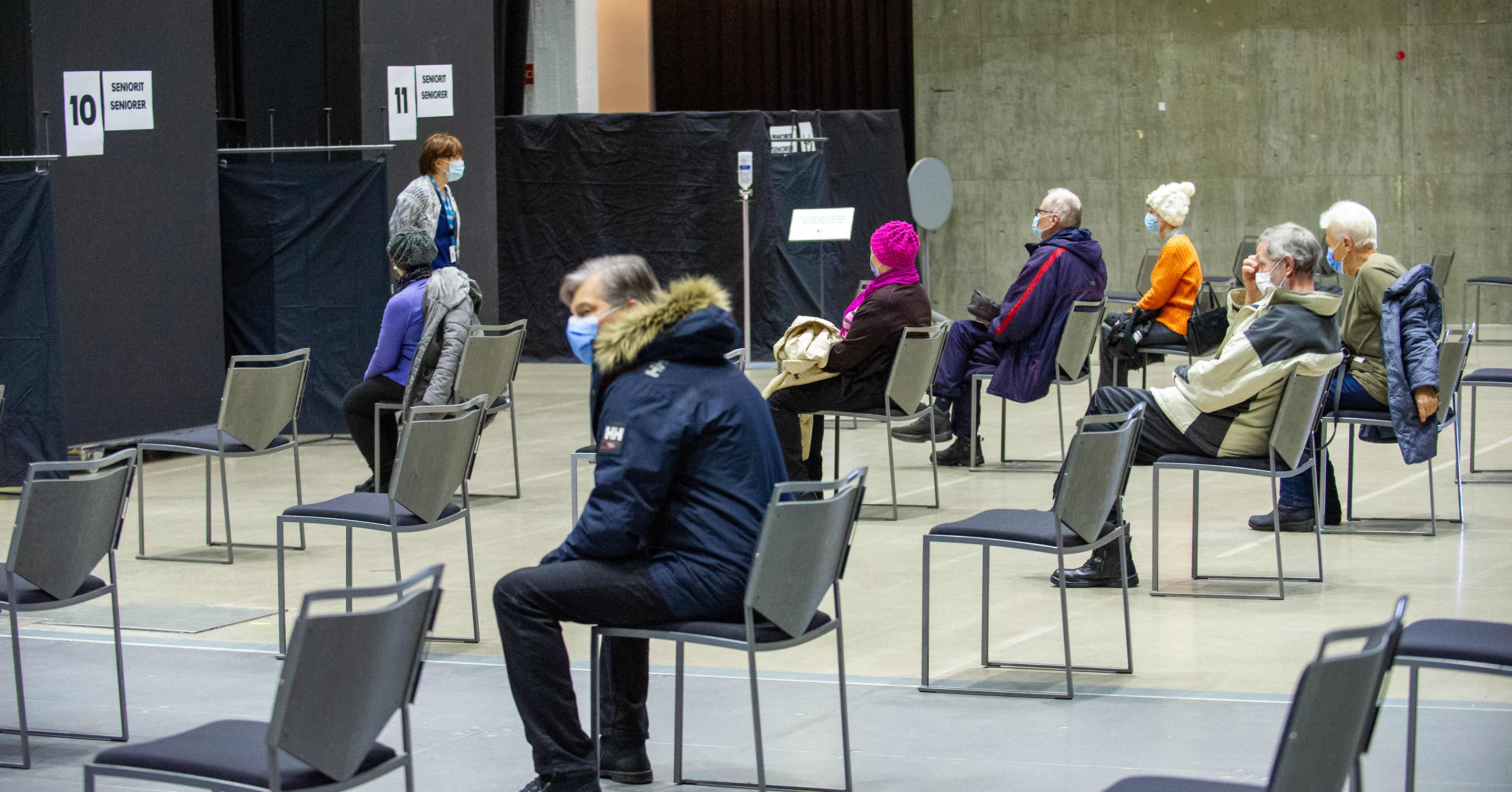 Vaccination plan debate continues, Finland's good ICU numbers, pension fund returns
Tuesday morning's papers follow controversies over plans that could prioritize vaccinations in some areas.
The debate over whether or not areas with more coronavirus cases should receive vaccines more quickly continues on another day.
Tuesday, Helsingin Sanomat reports (siirryt toiseen palveluun) as the Director General of the Finnish Institute of Health and Welfare (THL) Markku Tervahauta says a decision should be made immediately, saying the additional doses could reach the worst affected areas within weeks.
The debate fueled the division between the ruling parties. Prime Minister Sanna Marin (SDP) told Yle on Sunday the government was prepared to prioritize regions with higher infection rates, but HS quotes Center Party leader Annika saarikko as stressing that groups at risk "should be vaccinated in the same way nationally".
The government will discuss the issue further on Wednesday, HS writes.
Fewer severe cases of Covid in Finland
According to the document, Finland has the lowest proportion of intensive care patients with Covid-19 of any of the 18 European countries monitored by the European Center for Disease Prevention and Control (ECDC).
Finland currently has 0.5 coronavirus patients in intensive care per 100,000 population, notes HS. In the most affected Czech Republic, the figure is 18 per 100,000.
Meanwhile, the proportions for Finland's neighbors Estonia and Sweden were 5 and 2.7 per 100,000, respectively.
Pension funds outperformed by their Swedish neighbors
Consultant Villa Sami compared the returns of pension funds in the two countries for ten years, writes Kauppalehti. He found that the average return over the ten-year period in Sweden was 141%, while in Finland it was 66%.
"If the Finnish pension system had worked as well as the Swedish system during the period 2011-2020, we would currently have around 77 billion euros in additional pension assets," Villa told the newspaper.
Kauppalehti says there are several reasons for the difference, one of which is a tendency for Finnish funds to invest in money markets. There are also higher costs associated with managing funds in Finland, the newspaper writes.
The life of a tank crew
Two teams of 4 are selected from each conscript group of the Kainuu battalion, the newspaper writes. They operate Leopard 2A4 tanks, which are expected to remain in service until the 2040s.
The conscripts undergo 347 days of training in the operation and maintenance of tanks, writes Kaleva.
"The leadership training was quite demanding, but I have now studied every bolt," Lt. Sergeant, Tank Driver. Teemu Leinonen said the newspaper.