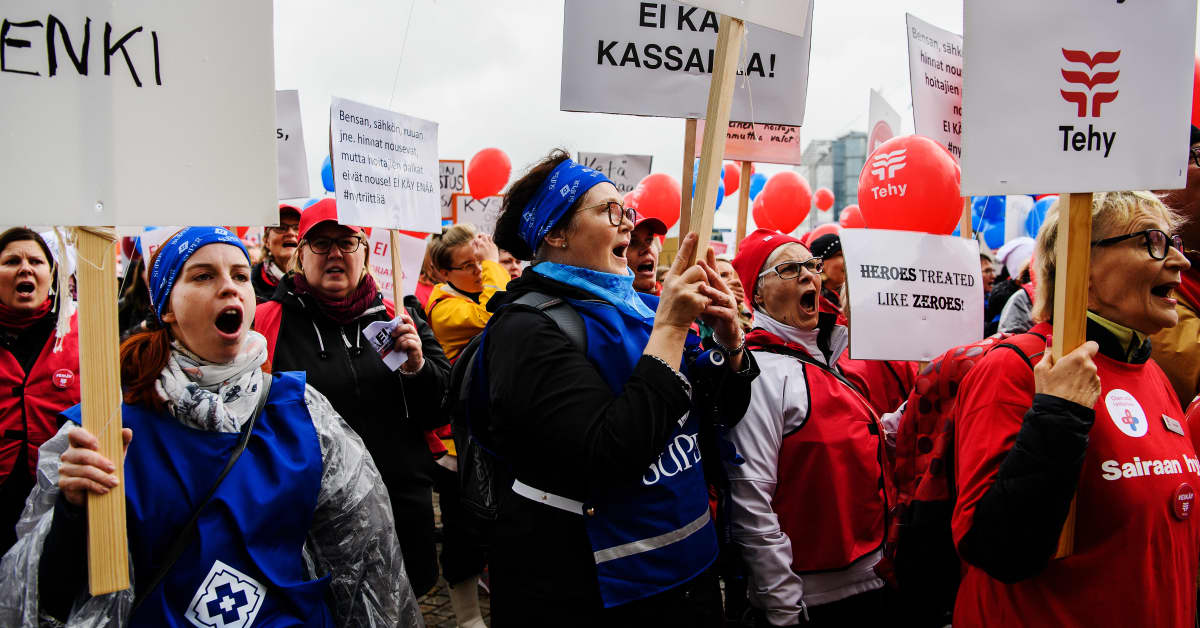 Tuesday's Newspapers: Visa veto, low-temperature life and nurses' nightmare | New
Opposition parties in Finland want to follow the path set by the Baltic states and Poland, while the government says it would be against EU law.
Opposition parties have demanded that Finland close the border to Russian tourists, like the Baltic states and Poland.
Helsingin Sanomat (siirryt toiseen palveluun) reported that since Monday, Finland has become the only land route from Russia to the EU for Russian tourists, after Poland, Estonia, Latvia and Lithuania decided to close their borders to them.
While Finland has already tightened visa rules for Russian citizens, the two largest opposition parties, the Finnish Party and the National Coalition Party, have called for a ban on Russians traveling to Finland, unless they come because of family ties.
Minister of Foreign Affairs Pekka Haavisto (Green) told the newspaper last week that closing the border completely to Russians would essentially force Finnish authorities to view every Russian citizen as a security threat.
Town of Taviochairman of the Finnish Party parliamentary group, however, insisted that Finland follow the example of countries that have put in place Russian tourist bans.
"The position of the Finnish party is that the border must be completely closed, as the Baltic states have shown," Tavio told HS.
"The excuse is that it would somehow violate EU law or human rights, but these other countries have already shown that it can be done," Tavio told HS.
Jukka Kopravice-president of the parliamentary group of the opposition National Coalition party, shared Tavio's sentiment on the interpretation of EU law.
"Why do the Baltic States and Poland draw different conclusions from the same document as us? I would like to have an answer to this and interpret it in the same way as other countries. The current situation is very embarrassing for the Finland. . We are the weakest link in the chain," Kopra said.
Lower the thermostats, boost well-being
As Finland prepares for a tough winter marked by a looming energy crisis, Maaseudun Tulevaisuus (siirryt toiseen palveluun) carried an article saying that lower temperatures in the house may actually improve health.
Sirkka Rissanena researcher from the Finnish Institute of Occupational Health, told MT that home temperatures can be safely reduced to 20 degrees Celsius and mercury in the bedroom can drop to 17 degrees.
Rissanen added that it may be easier to sleep in a cool room than in a warm one, where you can sweat under the covers.
"Too hot can make you feel a bit queasy. For well-being, milder temperatures can be good," Rissanen pointed out.
While Rissanen also added that cooler indoor climates can boost brain function, seniors' living spaces shouldn't drop too much.
"It's not a good idea to lower the room temperature too much, at least for older people living alone, as it can cause problems such as impaired circulation," Rissanen said.
"Nurses Won't Forget"
Tampere daily Aamulehti (siirryt toiseen palveluun) covered reactions to Parliament passing the controversial Patient Safety Act on Monday. Nurses' unions have argued that the law could effectively force nurses to work during strikes.
In a report, Millariikka Rytkonennurses' union president Tehy, expressed her frustration with the law.
"Nurses will not forget. Some of them have already voted with their feet and it may be difficult to stop this development, even if a salary solution that satisfies nurses is found sooner or later," said Rytkönen.
At the same time, the National Ombudsman's office announced on Monday that it was expected to continue negotiations around the nurses' social dispute throughout this week.
The head of the nurses' union called on politicians to take responsibility for ending the dispute, pointing out that there are representatives from six of the biggest political parties in the employers' organization delegation.
Rytkönen added that she fears the law and its treatment of nurses could endanger Finnish health and social services in the long term.