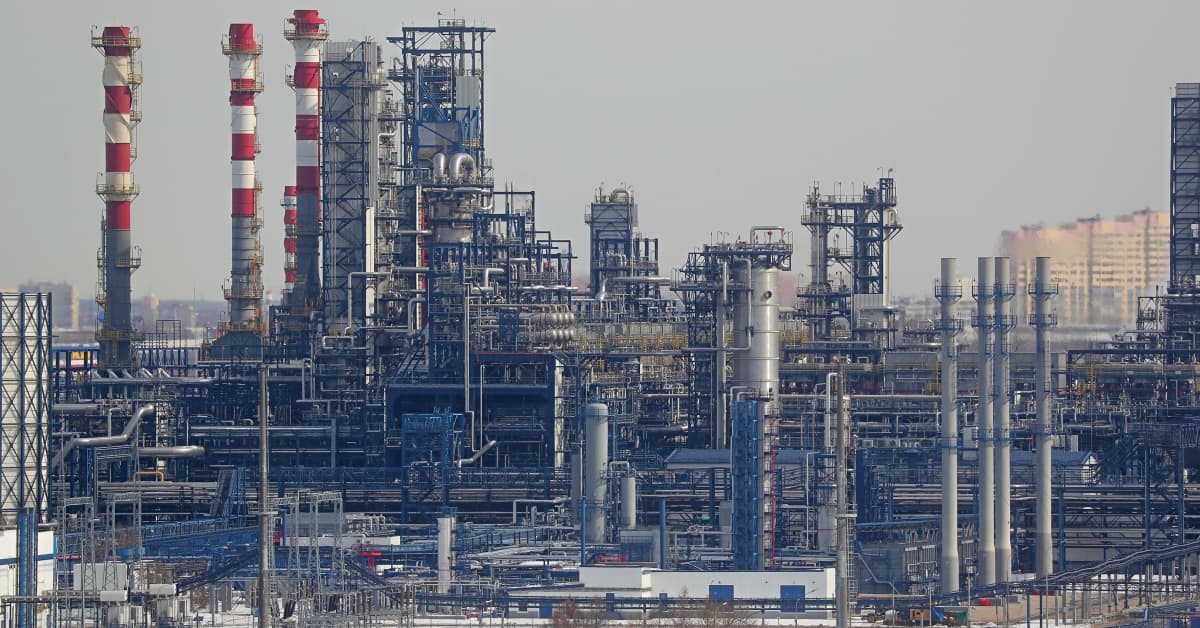 Tuesday's Newspapers: Stop Russian Gas, Majority of MPs Support NATO and Royal Visit | New
Left-wing leader Andersson wants European countries, including Finland, to stop funding Vladimir Putin's war.
The Russian invasion of Ukraine has changed the conversation around energy in Finland, as a large part of Finland's energy needs are supplied by Russia.
Li AnderssonPresident of the Left Alliance and Minister of Education, met with Iltalehti (siirryt toiseen palveluun) on the paradox of Finland financing the Russian war machine.
"Europe will continue to fund Putin's military operations and Putin's regime as long as Russia's fossil fuel dependency is as high as it is now in Europe," Andersson told Iltalehti.
Andersson pointed to the hypocrisy of Finland spending 1.7 billion euros on new arms acquisitions, while funding Russia's invasion of Ukraine.
"We must work to get rid of Russian energy, which is financing this war, as soon as possible. It is not viable for Finland to strengthen its own defense on the one hand, and to finance Russia's war with the other by buying fossil fuels from it". "Andersson told Iltalehti.
According to Andersson, around 20 billion euros have flowed from the EU to Russia since the start of the invasion on February 24.
In April, the Finnish government announced a €700 million package on energy and the green transition.
"Reducing dependence on fossil fuels is also a matter of security policy in these times. It is really important that Finland now invests heavily in moving away from Russian energy and increasing its energy self-sufficiency," said explained Andersson to Iltalehti.
Andersson also stressed that Fennovoima's project with Rosatom, Russia's state-owned nuclear company, should not be built. The planned nuclear power plant at Pyhäjoki was abandoned amid Russia's invasion of Ukraine, but the project site is still there.
"Today, the Fennovoima project is a big elephant in the room for Finnish policymakers," Andersson added.
The simple majority of deputies support NATO
More than half of Finnish MPs now support NATO membership, according to an article published by Helsingin Sanomat (siirryt toiseen palveluun).
Of Finland's 200 MPs, 105 have expressed support for NATO membership according to an analysis by Helsingin Sanomat. The analysis was based on a compilation of different sources, including HS polls, Yle polls and MPs' press releases.
In the analysis, 13 MPs were not in favor of NATO membership, 36 MPs were unable to comment, and the remaining 46 were unknown or uncertain at this time.
Parliament will begin discussing the report examining Finland's amended security policy as it meets on Tuesday from the Easter recess.
There is uncertainty as to whether a simple or two-thirds majority in Parliament would be required for NATO membership. Speaker of Parliament Matti Vanhanen (Cen) has established a coordination group to deal with this and other issues surrounding the advancement of any bid for NATO membership. In order to achieve a two-thirds majority, 134 MPs would have to support NATO membership.
The initiative to apply for NATO membership would be taken by the President and the government and, in principle, could be taken at any time.
Finland gets royal treatment
Ilta Sanomat (siirryt toiseen palveluun) reported that Prince Michael of Kent is in the middle of a three-day trip to Finland. The royal visit is organized by the British and Commonwealth Chamber of Commerce in Finland (B3CF).
"The purpose of this visit is to promote investment and trade relations between Britain and Finland. The prince is coming to our country as a sponsor of the Genesis initiative," the president said. Garry Parker of the B3CF declared to Ilta-Sanomat.
An active Freemason, Prince Michael is one of the few members of the Royal Family who does not receive a taxpayer subsidy through the UK Civil List, but does have an apartment in Kensington Palace.
The Genesis Initiative is a UK program that promotes discourse on economic issues for small and medium-sized enterprises (SMEs) and encourages development and cooperation between Britain and its international partners.
Prince Michael last visited Finland in 2017 and recalled having fond memories of the country.
"My last trip to Finland left me with many positive memories," Prince Michael told Ilta-Sanomat.
During his speech at a gala in 2017, the prince said he liked the openness and friendliness of Finns.
The royal itinerary includes a trip to Tampere where he will visit a few businesses and the recently built Nokia Arena. The prince will end his trip in Helsinki, visiting local businesses, as well as a gala at Svenska Klubben. The gala dinner will host 100 people, kantele performances and Sir John Stuttard will present the prince with his book Pre-war Rolls-Royce motor cars with a Finnish connection.