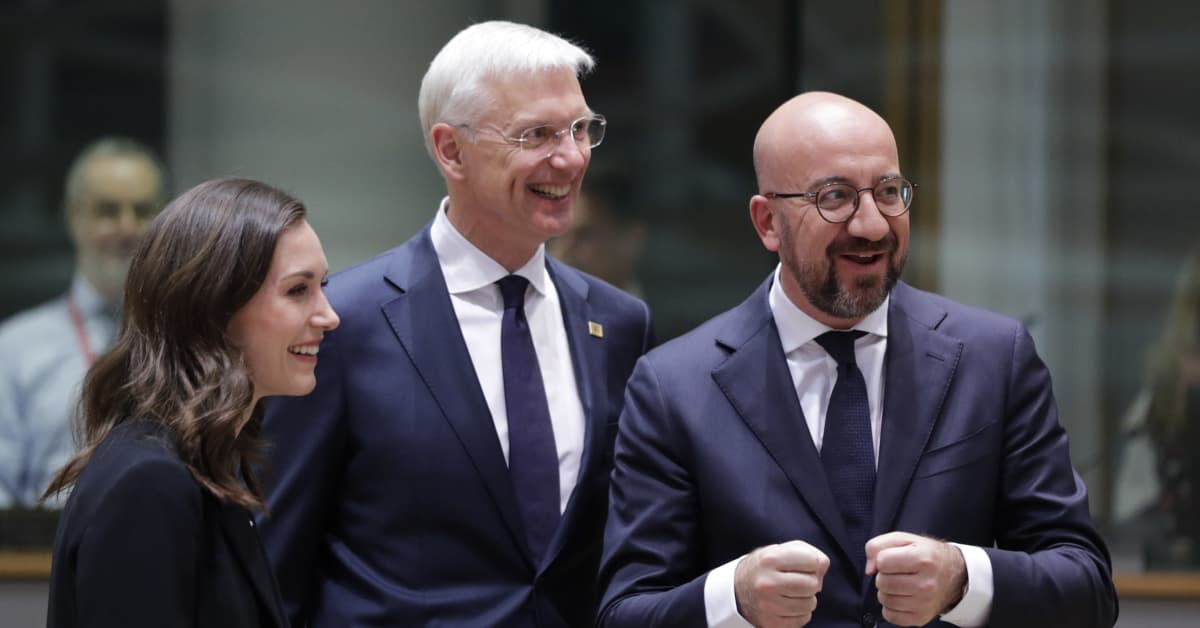 Tuesday's Newspapers: Russian Sanctions, Expensive Groceries and Turkey's Goals | New
EU leaders have agreed to a compromise deal that will see more than two-thirds of Russian oil imports banned from entering the bloc.
Several media are reporting the results of a meeting of EU leaders in Brussels. One of the main objectives of the meeting was to reach consensus on new sanctions against Russia.
Ban will cover two-thirds of all Russian oil imports to EU, says European Council President Charles Michel tweeted on Tuesday.
It was also decided to cut off the Russian bank Sberbank from the SWIFT payment system.
A €9 billion aid package for Ukraine was also approved at the meeting.
Marin told HS that the aid package is mainly intended to cover the country's short-term financing needs, but EU leaders will continue the discussion later on how to support Ukraine's reconstruction in the future. longer term.
Price hikes cause problems
Heidi Jaariexecutive director of the Helsinki-based charity Apuna Ry, said people are being forced to spend more on food as prices soar, which means cutting costs elsewhere.
"Every day we receive an overwhelming number of messages asking for help," Jaari said.
She said the situation will only get worse because during the summer holidays, low-income families with children will no longer be able to rely on free school meals.
The Institute for Economic Research Pellervo PTT estimates that food prices in Finland will increase by around 11% in 2022. As prices increased slightly at the start of the year, the biggest increases are expected in summer and at the start of the year. of autumn.
Turkey's goals
Alaranta discussed possible motives for Turkish opposition to Finland and Sweden joining NATO.
Alaranta told the newspaper that while he thinks Finland and Sweden will agree to Turkey's demands to lift their arms export ban to the country, that is only a minimum goal that Turkey has set itself. set for talks.
He said the 2019 ban was largely a symbolic gesture intended to demonstrate opposition to the war in Syria, adding that the quantities of arms exports from the two Nordic countries to Turkey are marginal.
Following a state visit to Azerbaijan on Saturday, Turkish President Recep Tayyip Erdoğan told reporters that Ankara's talks with the Finnish and Swedish delegations had not met his expectations, adding that he did not believe the countries were honest or sincere. He repeatedly accused Finland and Sweden of supporting terrorism.
Alaranta argues that Turkey's ultimate goal is to convince the US to stop supporting the YPG, with which the US military fought Isis.
The YPG is a Syrian offshoot of the Kurdish Workers' Party (PKK), which Turkey has designated as a terrorist organization.
Finland and Sweden are unlikely to influence the Turkish position, according to Alaranta.
However, the US President Joe Biden could contact Erdogan or, if necessary, impose sanctions, Alaranta said, while adding that even that might not be enough to convince Turkey to change its position.