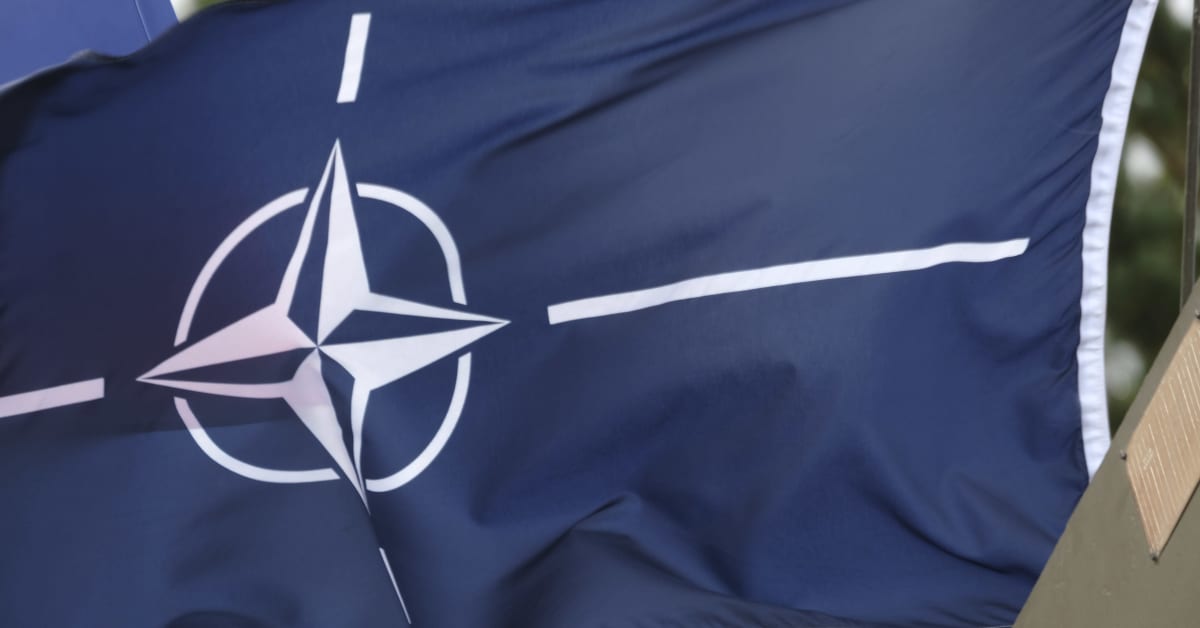 Tuesday's Newspapers: NATO Executive, Anti-Russian Sentiment, Supermarket Quarrel | New
Tuesday marks the 13th day of Russia's war on Ukraine, with the invasion and its aftermath once again dominating newspaper headlines in Finland.
Helsingin Sanomat, the most widely circulated daily, writes (siirryt toiseen palveluun) that the government is preparing to submit a report to parliament that could play a key role in how policymakers discuss Finland's modified and changing foreign and security policies.
HS adds that the main purpose of the report is to ensure MPs have enough information to discuss the issues, but a source tells the paper it also "provides a framework for the NATO debate".
The main politicians of the country, including the president Sauli Niinisto and prime minister Sanna Marin (SDP) – have so far remained silent on their position on Finland's potential NATO membership, HS explaining that their reluctance is necessary in order to ensure as open a debate as possible.
"It is quite difficult for the parties to genuinely discuss NATO membership if, for example, the president and the prime minister have shared their views in one way or another," the newspaper writes. .
In a separate article, HS asks (siirryt toiseen palveluun) what NATO membership would mean for Finland, looking at the issue from angles such as defense budgets, military preparations and cooperation with the EU.
But the bigger question, HS points out, would be the impact on Finland's relations with Russia.
This relationship – especially in political and economic terms – has all but collapsed since Russia invaded Ukraine on February 24, writes HS, noting that the Russian Foreign Ministry has said a few times recently that a Finland's application for NATO membership would have "military and political consequences".
"Underlying Russia's opposition is the idea that great power prestige is weighed against losses and gains in the geopolitical game. Each new member of NATO is thus considered as a kind of loss of prestige", explains Katri Pynnöniemiassistant professor at the National Defense University.
Anti-Russian sentiment on the rise
Tampere-based Aamulehti is one of several newspapers to report (siirryt toiseen palveluun) from the STT news agency that hate speech against Russians living in Finland has increased since the invasion of Ukraine.
Niina SinkkoPresident of the Finland-Russia Association, recounts how even her organization – which AL says is not politically aligned and aims to strengthen cross-cultural cooperation at the local level – has also been targeted.
"The mission of our organization has been misunderstood by many. It is believed that we support or receive funds from the Russian regime. That was never the case," Sinkko said, adding that the harsh rhetoric continued despite the group condemning the Russian regime. invasion on its website and social media channels.
"Yet there is a stigma that has been directed at our employees and our members," she said.
AL adds that Russian speakers are the largest minority language group in Finland, with more than 84,000 people speaking Russian as their mother tongue in Finland in 2020, according to Statistics Finland.
But in practice, an even larger group uses the language on a day-to-day basis and – notes the paper – people who speak Russian can come from many different countries, including Ukraine and Estonia.
Nearly 30% of the Ukrainian population speaks Russian as their native language, and for someone who doesn't know both languages, Russian and Ukrainian may even sound the same.
"In the worst case, such anger can even be directed at a refugee who has escaped war," Sinkko points out.
A Lidl too far?
Reports from the business magazine Taloussanomat (siirryt toiseen palveluun) following German supermarket chain Lidl's announcement that no products from Russia or Belarus will feature in the supermarket chain's 'Eastern European Week', which begins at its outlets on Thursday Finnish.
However, writes Taloussanomat, the company also decided to remove the "Russian-style" products from the week of special offers, causing a mixed reaction on social networks.
"I don't understand why the grocery store [Lidl] begins to discriminate against Russian culture. This does not affect the state but ordinary Russians," wrote one commentator.
"There is no reason to demonize Russian food culture, and culture in general, even in a situation like this. It would suffice to remove anything that benefits the economy of the Russian state, and therefore to its ability to wage war," said another.
Meri Aaltomanager of the channel's campaigns department, tells Taloussanomat that the decision to remove all Russian-related products was motivated by a desire to avoid confusion among customers.
"Although the themed products do not include products made in Russia, we have decided to exclude individual Russian-style products with, for example, text in Russian or other clear references to Russia," explains Aalto. .