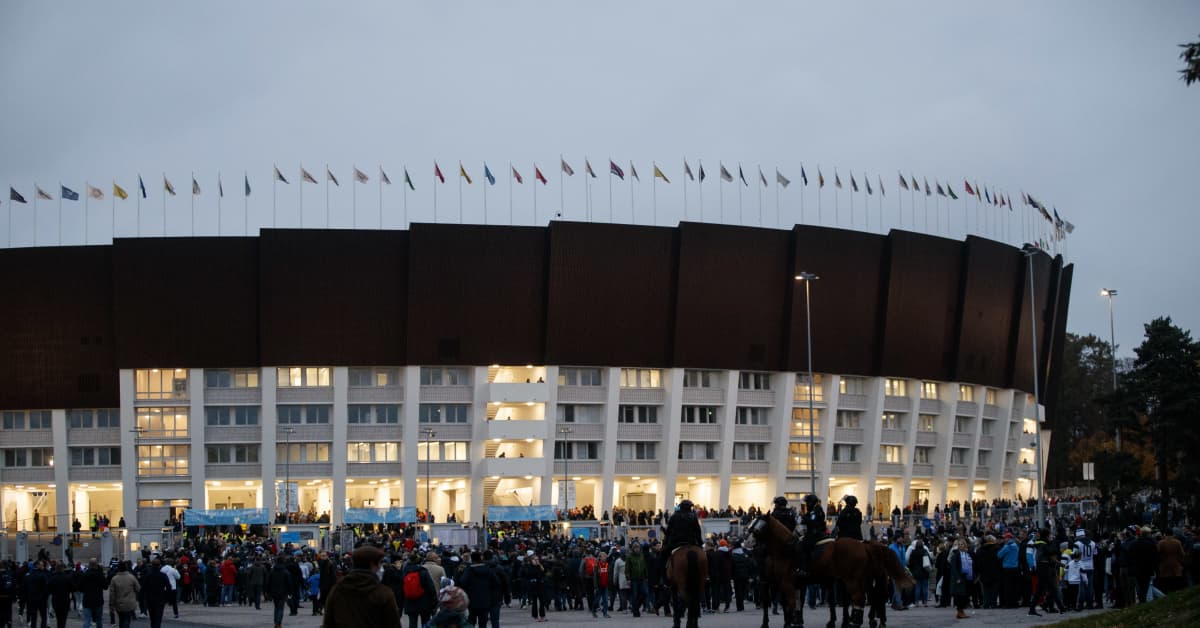 Tuesday's Newspapers: Green Changes, Found Man and Complaints at Olympic Stadium | News
The press ruminates on Tuesday the major political changes.
Finland's Green Party board met on Monday evening to decide who would replace the party's leader Maria Ohisalo as Minister of the Interior when she begins her parental leave.
It was not a simple process, reports (siirryt toiseen palveluun) Iltalehti. The six-hour meeting effectively decided who would get the thankless job of running the Home Office, not a natural portfolio for the pro-immigration Greens, who generally support climate protesters.
The party's deliberations were like a sudoku puzzle. Pekka Haavisto remained Minister of Foreign Affairs and the party did not want two men to occupy three of their ministerial posts.
The heavily Helsinki-based party also wanted someone from the regions in its ministerial team. That's why they chose earlier Tampere MP Iiris Suomela, the youngest MP in Finnish history, to serve as leader when Ohisalo left . But Suomela did not want to become a minister.
In the end Joensuu MP Krista Mikkonen was chosen as Minister of the Interior, replacing her current position as Minister of the Environment.
Media had reported her initial rejection of the job over the weekend, but in the end she agreed to take on the job.
"I would have been happy to continue as environment minister, but we thought about it for a long time and thought it was a good solution for the party as a whole," Mikkonen said. "I will now eagerly tackle the work of the Home Secretary."
Upon his return, Ohisalo will take on the portfolio of Minister of the Environment. In the meantime, Helsinki MP Emma Kari will get the job.
Disappearance solved
Ilta-Somat has a happy ending to a story that began thirteen years ago, when a man disappeared from his home in the small logging village of Kolho.
The 52-year-old was not seen again and was declared 'missing' in 2014 after relatives reported him to police.
Since then, his name and photo have been published regularly in the local newspaper, but no sightings have been reported. Until now.
Police said they located the man in Keuruu, a town about 20 km north of Kolho. The man had lived his life uneventfully in the meantime, and simply did not want to be contacted.
"You can do whatever you want with yourself," said a local resident. Hannele Airika. "It's wonderful that this man has found his own way to live his life."
The renovation of the Olympic stadium is rejected
The Helsinki Olympic Stadium underwent a €330 million renovation that was completed during the pandemic with great architectural success.
The building suffered its first real stress test this weekend, when nearly 30,000 fans attended Finland's World Cup qualifier against Ukraine. It was a disappointing night for the Eagle Owls, who suffered a 2-1 defeat to leave their hopes of making the World Cup final hanging by a thread.
But the stadium itself didn't do too well either. Fans complained of not being able to get to the restrooms, buying refreshments and long queues almost everywhere.
One problem was the toilets. Since the stadium is a protected structure and little can be changed there, the renovation could not expand the halls to add toilets and bars.
Instead, there is an underground "WC-World" providing facilities for 500 fans at a time to do their business, out of sight. Indeed, it was hidden so well that people couldn't find it and ended up fleeing through the fence instead.
Fans attending the France match in November are advised to seek turnstiles, toilets and bars in other parts of the stadium, as they can move freely from section to section and do not have to use the point of entry or facilities into the action where their actual headquarters are.
KL says that with big events planned for next summer, including concerts at Ed Sheeran's Stadium, Antti Tuisku and Sunrise Avenue, organizers face a battle to find or train enough flight attendants and staff. security.