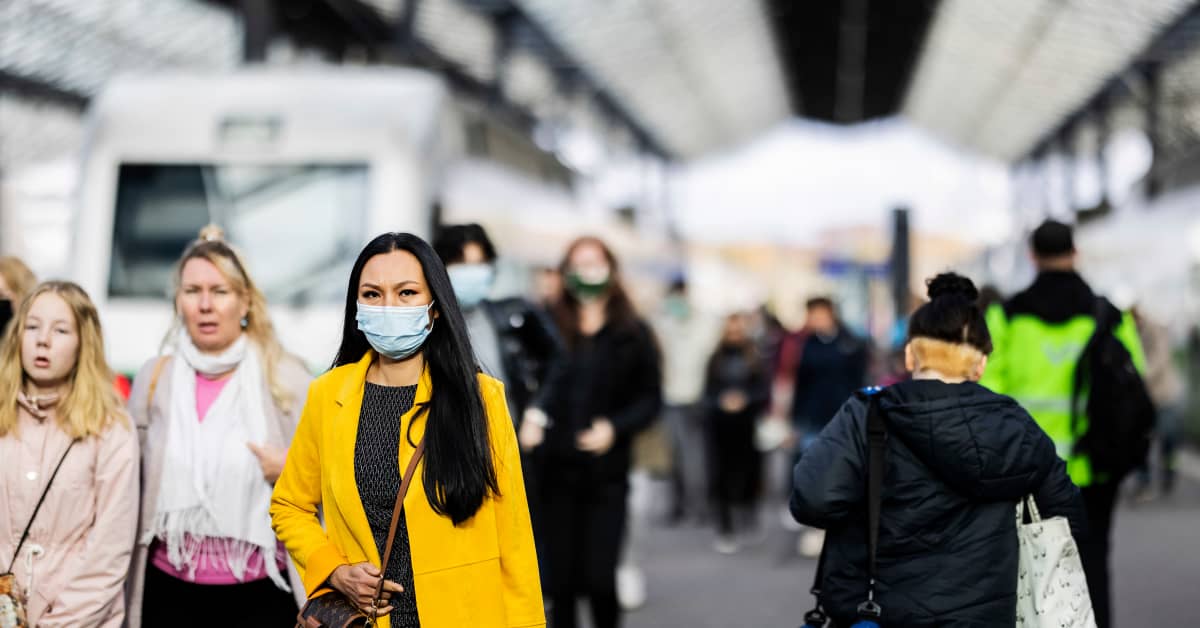 Tuesday's Newspapers: Covid Now Common, Eastern Excursions and Foreign-Owned Apartments | New
Helsingin Sanomat (siirryt toiseen palveluun) wrote that based on the new recommendations from the THL, Covid-19 is now considered just one disease caused by a virus among many others.
"Each disease has its own specific characteristics, but in principle we have returned to normal everyday life," said the chief physician of the Finnish Institute for Health and Welfare (THL). Tuula Hannila-Handelberg said.
For some time now, the majority of people who are infected or mildly symptomatic have only tested at home, and their positive results are not included in official infection records. Around 1.3 million positive test results have been reported in Finland since the outbreak began in early 2020.
Previous THL recommendations on Covid-19 are now considered obsolete.
For example, workplaces have been told that employees with Covid cannot return to work for at least five days after their symptoms resolve. Now these people are advised to return to work after just two days without symptoms.
"You should be able to return to work when your symptoms have clearly improved and your fever is gone. Usually, one symptom-free day is enough to know that the symptoms are subsiding," Hannila-Handelberg said.
The chief medical officer stressed that wearing the mask is a personal decision. However, when visiting places like hospitals, the recommendations of the establishments should be followed.
The chief medical officer also urged individuals to keep up to date with their vaccinations, especially those over the age of 65.
"It's a good idea to take the flu shot at the same time as the new variant Covid booster," Hannila-Handelberg said.
A Finnish travel agency prepares trips to Russia
Finnish tabloid Iltalehti (siirryt toiseen palveluun) published an article about a renegade Turku-based travel agency that continues to organize trips to Russia.
As Finland prepares to restrict Russian tourist visas, there are still a few in Finland trying to visit the country which is increasingly cut off from the rest of the western world.
Neva Tours Oy started running tours to Russia again in August, after Russia lifted Covid restrictions in mid-July.
Raimo Kaisanlahtimanaging director of the travel agency, told IL that his current trips to Russia are a small-scale operation.
"I have two trips planned for this fall. The first had only eight people. Maybe the same number will come the second," Kaisanlahti said.
Kaisanlahti has been organizing trips to Russia for 31 years. Before the Covid and Russia invasion of Ukraine, his travel company used to smuggle between 3,000 and 5,000 tourists across the border each year, but now business has dried up.
"For two and a half years, we haven't made a single trip. Of course, this challenges the organization of trips. But I have to earn a living," Kaisanlahti said.
Kaisanlahti noted that his travel agency is tiny compared to Estonian tour operators offering trips to Russia.
"For example, the Estonian company Lux Express and Ecolines organize many trips to Russia. I would say that the bus companies sell almost 500 bus tickets a day. I'm talking about one or two trips," Kaisanlahti explained to HE.
Foreign investors buy Finnish properties
International investors have bought more than 700 million euros worth of Finnish real estate, according to the business daily Kauppalehti (siirryt toiseen palveluun).
Real estate consultancy Newsec has revealed that in the first half of this year, international investors accounted for more than half (52%) of the €1.4 billion in real estate transactions in Finland.
Rental apartments in the Helsinki area are particularly attractive to these investors, but rising rents in cities such as Tampere and Turku are also attracting foreign buyers.
Valtteri Vuoriodirector of research at Newsec, told KL that he thinks large housing portfolios will continue to attract wide interest.
"The demand for housing portfolios is strong as investors come to Finland looking for attractive returns. They are very competitive compared to other Nordic countries or Central Europe," Vuorio pointed out.
Investors from the Netherlands, Sweden, Germany and the United States, among others, have purchased rental apartments in Finland in recent years. The share of foreign investors in residential real estate transactions has increased, at least so far.
This year, major residential portfolio deals were completed by companies such as Orange Capital Partners and Singapore's sovereign wealth fund, GIC, which together bought a portfolio of 37 properties in Finland. Swedish property management company Heimstaden Bostad has also purchased a portfolio of 64 properties from Sato.
Overall, activity in the real estate market was strong in January-June, although financing costs increased in line with interest rates. This, combined with inflation, dampens the appetite for investment.
"We've been in a gray area for a while, but housing portfolios are starting to find their prices. That's how sellers and buyers eventually meet," Vuorio said.
Added to this uncertainty is the fact that the euro zone and Finland are likely heading into recession.
"In a difficult economic climate, the real estate investment market may have to slow down," Vuorio concluded.