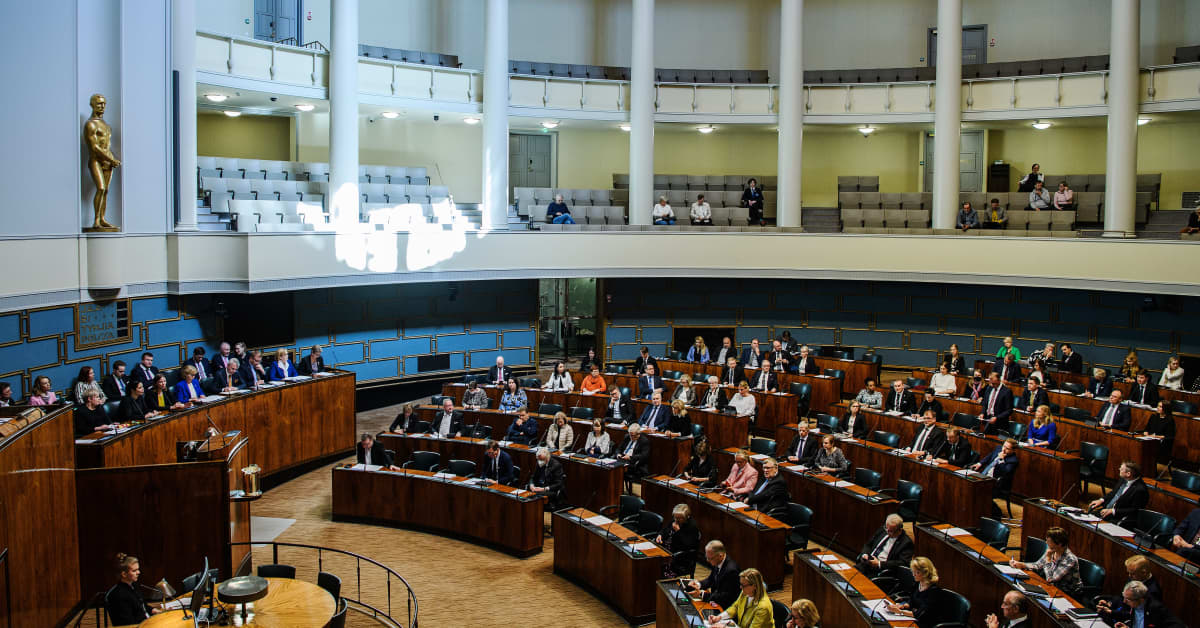 Tuesday newspapers: Turkish demands, NATO vote in parliament and the Lions continue to win at home | News
Most morning papers report that Turkey is asking Finland and Sweden to lift arms embargoes and crack down on groups it considers terrorists.
Erdoğan's objections centered on three things: weapons, Kurdish nationalists and supporters of the Turkish cleric Fethullah Gulen.
Finland froze arms export licenses to Turkey in 2019, when Turkey attacked areas controlled by Kurdish forces across the Syrian border.
Turkey has accused Finland and Sweden of harboring terrorists. In this context, Turkey refers to supporters of the PKK and Fethullah Gülen. Iltalehti pointed out that Turkey has further accused the two countries of supporting the Kurdish YPG in Syria.
Gülen, meanwhile, has been accused of attempting a coup in Turkey in 2016, and his supporters are said to have formed a group, known as Fetö, which Turkey considers a terrorist organization.
Iltalehti pointed to Turkish media reports that Finland and Sweden have rejected more than 30 extradition requests for PKK and Gülen supporters.
Turkey's Daily Sabah newspaper claims that over the past five years, Turkey has demanded that Finland extradite six Fetö supporters and six PKK supporters to face terrorism charges. Sweden, for its part, has been asked to return a total of 21 suspected terrorists to Turkey.
Sabah cites the Turkish Defense Ministry as saying Finland and Sweden have rejected extradition requests for a total of 19 terror suspects.
According to Iltalehti, Finland is currently processing the extradition to Turkey of two suspects, Sweden seven.
Parliament continuing the debate, support from France and the Baltic countries
On Monday, Finland's parliament began a marathon debate over the government's report covering Finland's changed security environment, including NATO membership.
The newspaper reports that a second plenary session on Tuesday will focus on a report from the Foreign Affairs Committee and possibly conclude with a vote on NATO membership. The debate should start at noon.
If a vote takes place, Ilta-Sanomat said he expects it to pass by an overwhelming majority, with only about 10 lawmakers in the 200-seat legislature likely to oppose membership. Finland to NATO.
In its evening coverage, the newspaper also reported that the French presidency announced on Monday that the country was ready to support Sweden and Finland politically and with "enhanced military interactions", and to protect the country against any threat or aggression. .
"Anyone who would seek to test European solidarity by threatening or attacking its sovereignty (…) must be certain that France will be at the side of Finland and Sweden", declared the Elysée in the English version of a communicated.
Meanwhile, the Jyväskylä-based Keskisuomalainen (siirryt toiseen palveluun) reported that the foreign ministers of Estonia, Latvia and Lithuania issued a joint statement pledging the full support of the Baltic States for Finland and Sweden's membership.
Earlier Monday, Norway, Denmark and Iceland also pledged in a joint statement to support Finland and Sweden during the NATO bid process.
Hockey: Finland 4 – United States 1
He wrote that with three wins in as many games, the start of the championships could not have been better for the Lions of Finland. He said playing against the United States sends a message of strength both in terms of the game and the Finnish players' ability to control their nerves.
A week ago, the situation looked anything but rosy for the Finland national team, which had suffered four straight defeats.
After wins over Norway (5-0) and Latvia (2-1), the USA was the team's first real test in the championship, and the lions showed they could rise to the challenge. if needed.
Hufvudstadsbladet said Monday's game against the United States was a completely different type of hockey than the first games against Norway and Latvia. The Lions played at a whole new level than in the first two and the team showed they could stand up to the physical and unruly style of the Americans.
Finland will then meet Sweden on Wednesday evening.
Wet, but warm
According to meteorologist Foreca Juha Fohr, daytime temperatures in sunny parts of the country could reach 20 ° C next weekend. But before that, there is a lot of rain in the forecast.
Föhr points out that May is often drier than current conditions, but the wet weather this week is a good thing.
"It's important that it rains so that we can have the summer we hope for," Föhr told Iltalehti.