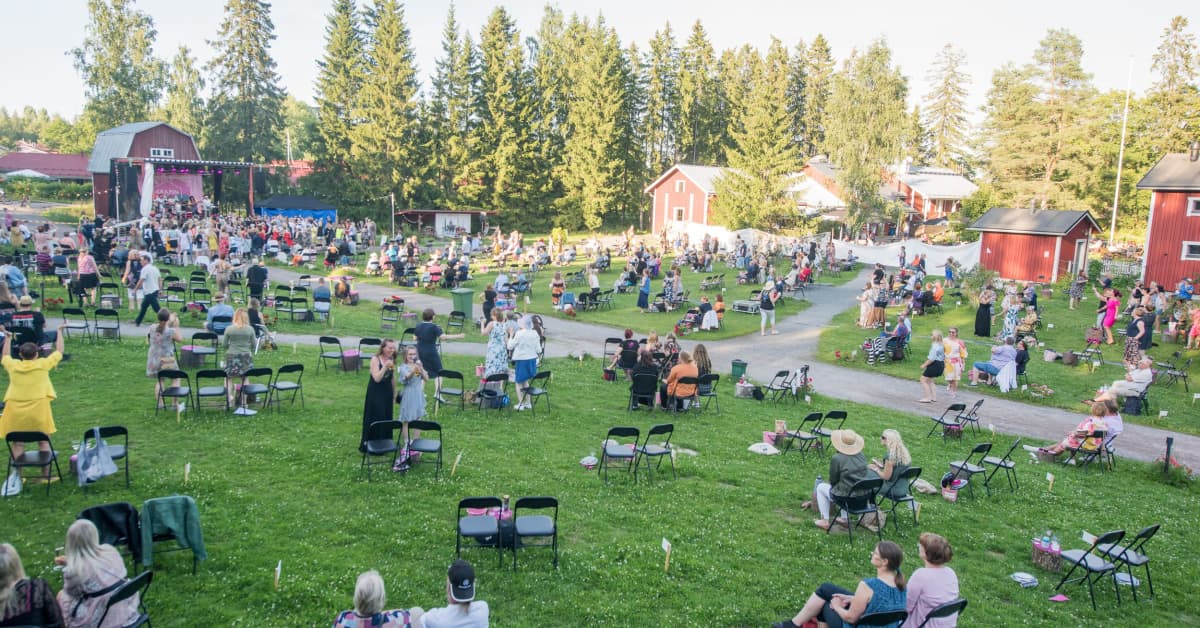 Tuesday Newspapers: Save the Summer, Crypto Boom, Forest Sustainability "Scam" | News
Like all of us, newspapers are hoping for a return to normal this summer – but will it be possible?
With news that coronavirus infections have hit their lowest numbers since last November, tabloid Ilta-Sanomat asks what this summer could look like.
"The trend has been very positive", virologist from the University of Turku Ilkka Julkkunen says the newspaper.
The vaccination program is key to saving the summer, writes Ilta-Sanomat. Countries like Israel and the United Kingdom, which have vaccinated a significant proportion of their residents, have seen dramatic declines in the incidence of the virus and related deaths.
"By the end of the summer, we will probably already be in a pretty good situation, where there are no more grounds for extensive restrictions and personal safety measures," Julkkunen told the tabloid.
Professor of Virology at the University of Helsinki Kallé Saksela agreed, telling Ilta-Sanomat that most Finns could celebrate the summer solstice under largely normal conditions.
But the director of diagnostics at the HUS Lasse Lehtonen warned the newspaper that virus variants and the success of Finland's border testing regime could slow the return to normality. On Sunday, Lehtonen criticized the government's exit strategy in a blog on the Uusi Suomi news site.
Speaking to Ilta-Sanomat, Lehtonen reiterated his fears. "I wondered what security mechanisms the government is planning at the borders. There is a lot of talk, for example, of a common European passport for vaccines, but we have a long border with Russia. Do we dare to relax the restrictions here if border security is not good?" he said.
Crypto Boom Boosts Finnish Businesses
One of the strangest ripple effects of the pandemic has been the booming cryptocurrency market, as cash-strapped consumers seek a better return on their investments.
Business daily Kauppalehti takes a look at some of Finland's biggest players in the sector, which was valued at over $2 trillion worldwide last month.
"Last year was good, but the current year is from a completely different planet," Henry Bradepresident of Jyväskylä-based crypto brokerage service Coinmotion.
Coinmotion achieved revenue of around six million euros in the first quarter of 2021, reports Kauppalehti. For 2020 as a whole, the company's net sales were just over three million.
Interest in cryptocurrencies in Western countries like Finland has largely been driven by speculators and investors, writes Kauppalehti, but in places like Venezuela it can serve as a hedge against a weakening currency.
The most well-known cryptocurrency, Bitcoin, made headlines in Finland in January when customs officials announced they were unsure what to do with a large transport of the precious coin that had been seized during a a drug seizure in 2018.
The 1,666 bitcoins in the hands of customs would be worth nearly €80 million if sold today, having been valued at €700,000 when seized.
Forest certification "a scam"
According to HS, regional ELY centers and the Finnish Environment Institute (Syke) have left a group that is currently updating PEFC certification criteria, saying the PEFC mark was "misleadingly marketed as a guarantee of forestry sustainable".
The PEFC standard plays a key role in maintaining the reputation of the Finnish forest industry, writes the newspaper, taking into account the economic, social and environmental impacts of the products.
The association that oversees PEFC certification in Finland has many members of the forest industry among its members, including the Confederation of Agricultural and Forest Producers (MTK).
Lecturer in forest ecology Petri Keto-Tokoi tells HS that the certification does not live up to its promises.
"This is greenwashing, a marketing scam, not research-based nature conservation," said the University of Tampere professor.
PEFC Finland General Secretary Auvo Kaivola dismissed accusations of misleading marketing, telling Helsingin Sanomat that PEFC certification takes into account many aspects of sustainability.
"Not everyone can get everything they want up to the norm," he said.