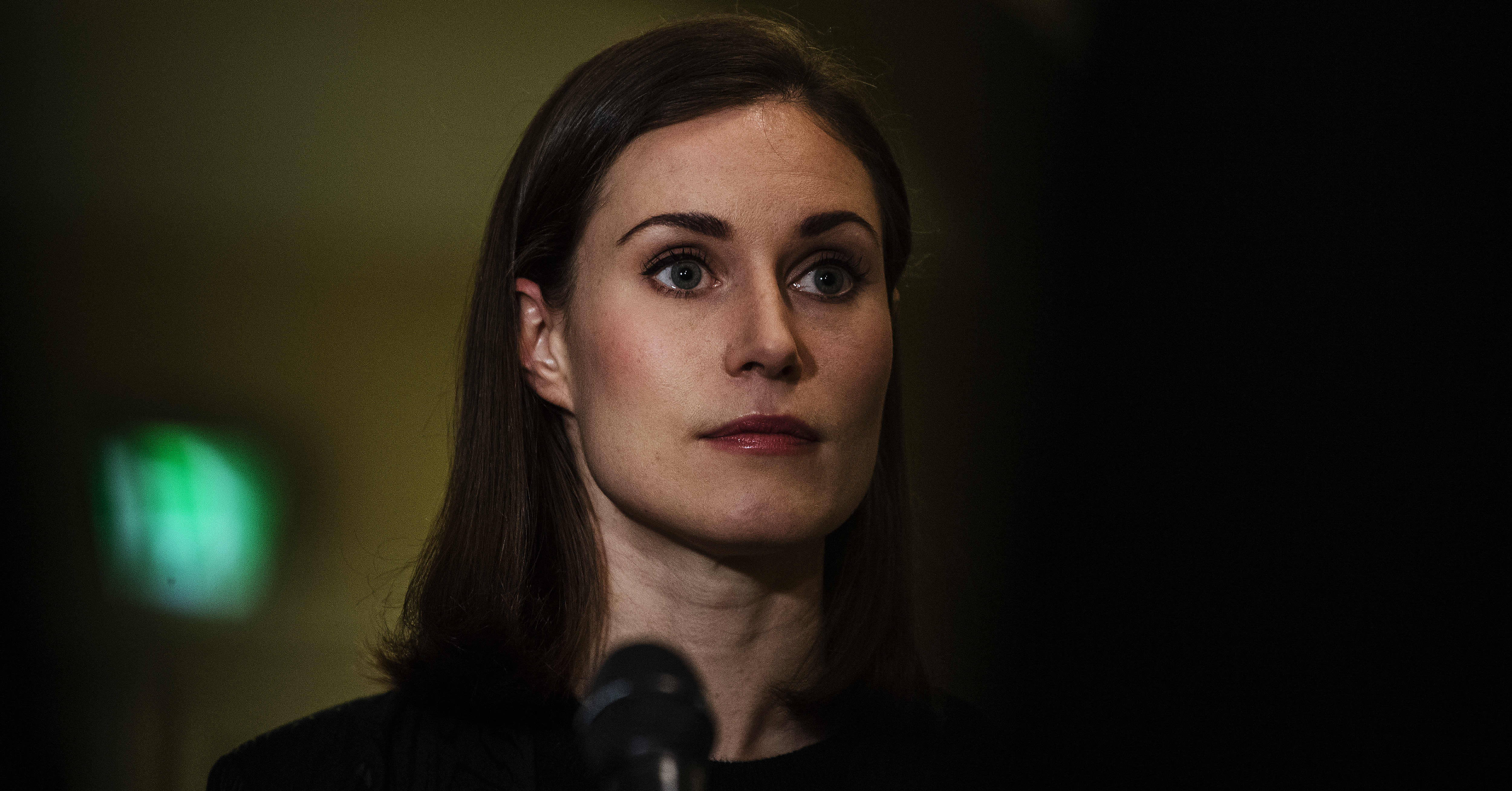 Tuesday Newspapers: PM apologizes, counter-protesters arrested, cold snap continues | New
Media speculate that Prime Minister Sanna Marin could face a political backlash over missed coronavirus exposure notices.
Prime Minister Sanna Marin (SDP) was at the center of a media storm after it emerged she had been clubbing with friends in central Helsinki on Saturday night and missed two messages warning her about close contact with d 'others after possibly having been exposed to the coronavirus.
On Saturday it was announced that the Finnish Foreign Minister Pekka haavisto (Green) had contracted the Covid, was asymptomatic and was working remotely.
"This information is in line with THL's general guidelines for citizens, so I have not questioned it," Marin said.
Late on Saturday evening, government officials who had met with Haavisto received two text messages telling them to avoid contact with other people until they were tested for the virus.
Prime Minister Marin, however, did not carry his official cabinet phone number with him, although members of the government were ordered to have it on hand at all times.
Marin continued to party with her husband and friends late into the night at a nightclub in Helsinki.
Marin told Iltalehti that she did not receive any updated information until Sunday. She was then tested. She also pointed out that everyone in her party and in the nightclub had valid Covid passes indicating vaccination status.
The Prime Minister admitted that she could have acted with more caution.
"I should have shown better judgment and also checked the instructions I received twice. I'm sorry I didn't understand to do this," Prime Minister Marin concluded.
A costly mistake?
As Yläjärvi points out, Marin's handling of the pandemic has already drawn criticism. Add to that the fact that the Finns have always wanted a leader who plays by the rules – and leaving your official phone at home was just a catastrophic mistake.
She points out that by going out to socialize, Marin, being fully vaccinated and having no symptoms, did nothing that thousands of other Finns don't do every day.
"We citizens have every right to demand that the Prime Minister set an example. But what we demand of Marin – and of ourselves – is in the long run quite unsustainable. To always be in crisis, always to do even more for safety, always to be on the alert. It is as if Sanna Marin is showing almost openly that she is tired, that she does not have the strength to be the leader that Finland should have. Almost like she meant 'fuck it up' and do something else, "Yläjärvi writes.
But it is a luxury that politicians do not have, especially not the Prime Minister.
The editor-in-chief of Hufvudstadsbladet predicts that the next few days could be difficult for Marin.
Protests lead to arrests
Helsingin Sanomat (siirryt toiseen palveluun) was among newspapers reporting that police arrested 21 people in Helsinki on Monday. Among them, 19 were detained for violent counter-demonstrations against the "Helsinki without Nazis" march.
However, a police spokesperson told Helsingin Sanomat that the organizer of the "Helsinki without Nazis" march is now suspected of having broken laws on public gatherings.
Although a route for the march was agreed with police, the march stopped in the early evening on Runeberginkatu to prevent the far-right torchlight procession 612 from advancing down the same street. Traffic on the street was stopped in both directions.
The "Helsinki without Nazis" march attracted around 1,500 participants. According to the organizers of the event, the purpose of the procession was to show that "there is no place for the far right in the streets" of the capital.
Electricity prices skyrocket
Tuesday's average price is projected at 469 per megawatt hour, which is significantly more than in many other European countries.
Cold temperatures and the low availability of wind and hydro power combined to drive up prices.
Households with electricity contracts tied to the exchange price of electricity will see this reflected in the billing.
Masks and abandoned animals
The local Helsinki newspaper Helsingin Uutiset (siirryt toiseen palveluun) tells the story of Hertta, a cairn terrier who caught and swallowed a face mask, a bedbug thrown along a jogging track, causing her severe pain and costing her owner 1,800 euros in veterinary fees.
The newspaper reports that Helsinki University Veterinary Hospital says it has seen several similar incidents, as have private veterinary clinics.
Some dogs, like Hertta, have required major surgery to remove the discarded face masks. In some cases, they have been successfully eliminated by induced vomiting.
A blockage caused by a foreign object is not in itself a rare diagnosis for dogs, which are known to swallow socks and toys, but discarded face masks are now an added concern for owners.
The cold continues
Independence Day was celebrated in cold conditions all over Finland. The lowest reading this winter, -35.2 degrees Celsius, was measured in Muonio in Lapland on Monday morning.
Lapland will continue to see temperatures of at least -20 to -30 degrees for the next few days.