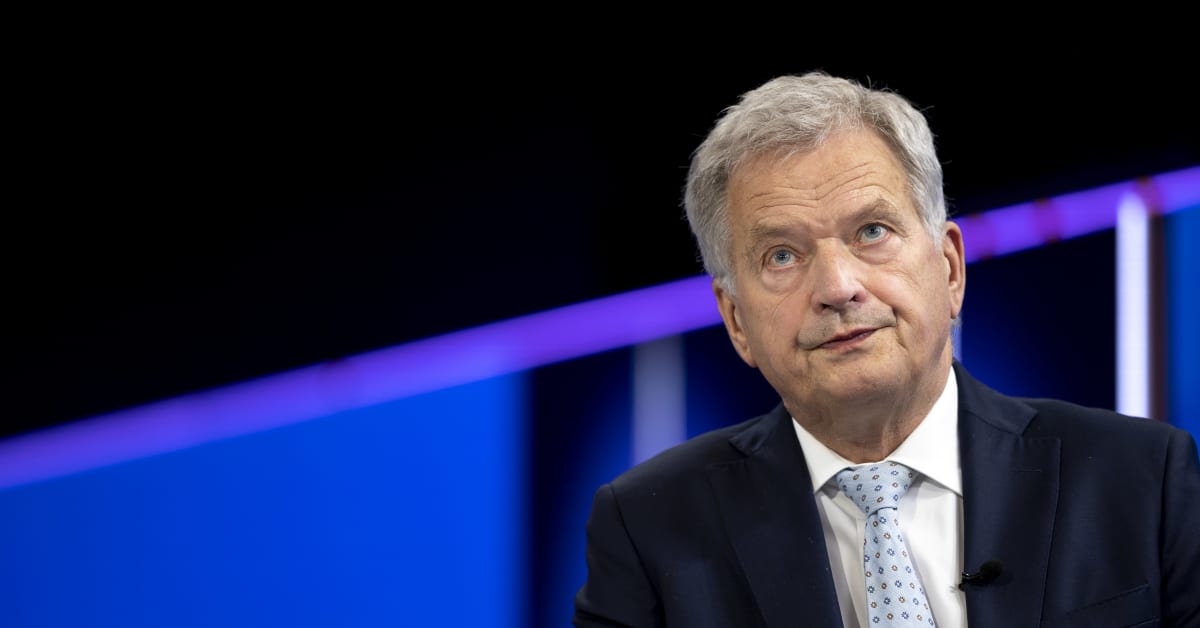 Tuesday Newspapers: Path to Peace, Decline of PISA and Monuments of the Nord Stream | New
Finland's president says it's not the West's job to give Putin a way out of the war.
Domestic outlets cover Russia's new strikes on Ukrainian cities.
The attacks coincided with the Finnish President Sauli Niinistovisit to Norway on Monday. Speaking at the Norwegian Institute of International Affairs in Oslo, he said: "Unfortunately it looks like a new phase is starting in the war, and it's kind of an escalation of the situation. Hopefully it will be the last such escalation".
Helsingin Sanomat (siirryt toiseen palveluun) reports on Niinistö and the Prime Minister of Norway Jonas Gahr Store condemning the strikes which they said terrorized civilians.
Niinistö said it was hard to imagine the Russian president Vladimir Poutine admitting any form of defeat in the war, but said a free Ukraine must be the end result.
"The job of the West is not to find it [Putin] output. Ukraine must be free and this is the way for Ukraine to get out of it."
Would you like a roundup of the best stories of the week in your inbox every Thursday? Then sign up for our weekly email!
How does Estonia proceed?
Estonian children are outperforming Finnish students, at least according to PISA (Programme for International Student Assessment) test results, while Finland's downward trend continues.
Estonia's education system is based on that of Finland, but the small Baltic country's methods are more "old-fashioned", Iltalehti reports, adding that 90% of teachers are women and are on average 48 years old.
"Teachers in Estonian schools are more demanding than Finnish teachers," a teacher who has worked in both countries told IL, adding that Estonian teachers give their students more homework.
Frequent testing is also a feature of the Estonian system, according to the document, which indicates that the differences are apparent from the start, as Estonian kindergarten teachers are already focusing on academic issues.
IT Quotes Karel Runduwhich runs schools in Tallinn, said Estonian day care centers are not storage facilities.
"In Estonia, day care centers follow a curriculum preparing children for formal school," he said.
Clear history ?
The toppling of monuments is a global phenomenon. In Finland, statues of Lenin have fallen, and now Hanko's Nord Stream monuments could be the next to be stored, following an attack on Baltic Sea gas pipelines between Russia and Europe, reports Hufvudstadsbladet (siirryt toiseen palveluun).
The coastal town has two Nord Stream monuments commemorating the construction of the two pipelines.
Anders AhlvikCEO of Hanko Port, told the Swedish-language daily that while some now view the monuments as controversial, they are part of the port's history.
"Hanko's role in Nord Stream had nothing to do with gas sales. It was about steel pipes laid on the seabed," he said, noting that Nord Stream 2 provided jobs to 250 people in the region.
"Nord Stream is not the same as Gazprom," he said.