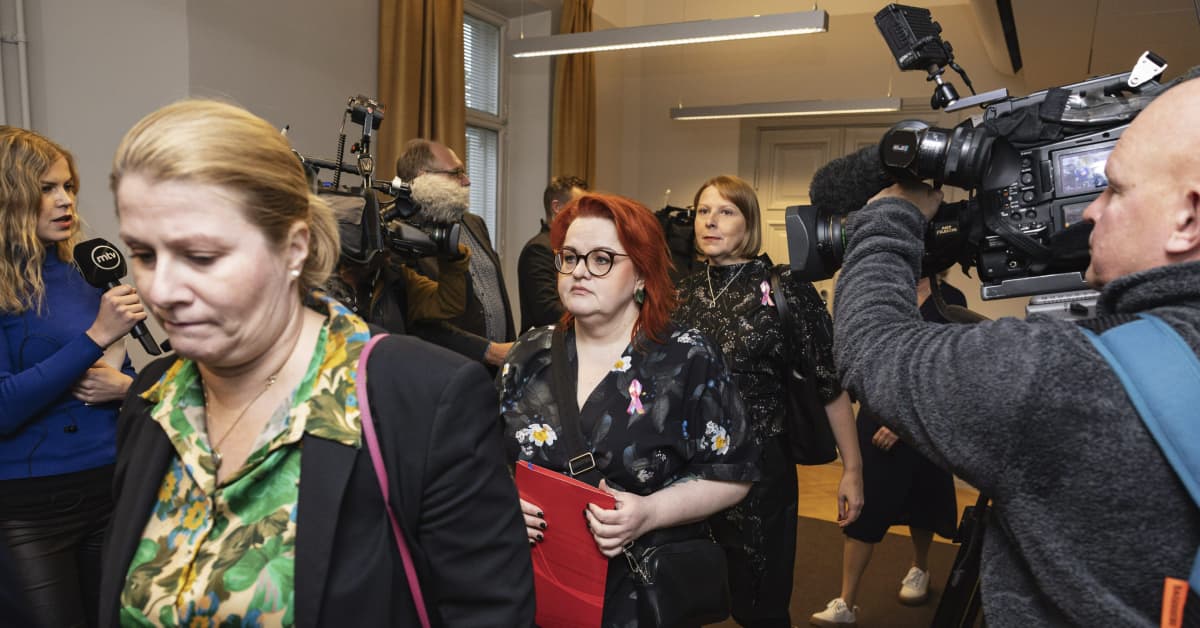 Tuesday Newspapers: Nurses Quarrel Resolved, Nato Nuisance and Swede in Schools | New
Helsingin Sanomat (siirryt toiseen palveluun) covered the resolution of a long-standing dispute over nurses' salaries, announced by the national ombudsman Anu Sajavaara Monday evening.
Industrial action will end immediately and nurses will stop preparing for mass resignations.
"The structure here is such that it has been agreed how and according to what timetable the coordination of salaries in the new social areas and the development of the remuneration system will be carried out," Sajavaara explained.
In addition, a separate one-time bonus of 600 euros will be paid next March to nurses who have treated Covid-19 patients.
At the heart of the long-running pay dispute was the nurses' unions' demand for an additional 3.6% pay rise each year on top of a so-called across-the-board pay rise. Employers said the request was too costly and unrealistic for taxpayers.
According to nursing unions Tehy and Super, the proposed settlement will increase average wages by at least 17.3% on average over five years, with a 15.3% increase in the first three years.
According to a press release from employers' organization KT, the proposed settlement now approved and the municipal agreement reached earlier this summer is expected to increase the income of staff covered by social services, or Sote, agreement by at least 13 per cent. cent on average between 2022 and 2025.
Would you like a roundup of the best stories of the week in your inbox every Thursday? Then sign up to receive our weekly email!
The last recalcitrants of NATO
Two countries have not yet approved Finland's application for NATO membership: Turkey and Hungary.
Turkey's squabbles with the Nordic countries were laid out earlier this year but were apparently resolved at a Madrid summit in June where Finland and Sweden agreed to address Ankara's concerns.
Now Ilta-Sanomat (siirryt toiseen palveluun) wrote that Mika Aaltoladirector of the Finnish Institute of International Affairs (FIIA), believes that there could be a situation in which Turkey votes Finland into the alliance, but refuses to do so for Sweden.
According to him, the United States has been negotiating with Turkey behind the scenes all this time in order to bring the two Nordic countries into NATO.
In Budapest, Iltalehti (siirryt toiseen palveluun) wrote that a vote for the admission of Finland and Sweden had been blocked by the Hungarian Prime Minister Vitkor Orbanparty in parliament.
In response to the Hungarian Socialist Party's proposal to vote for NATO membership on Tuesday, Hungary's ruling party, Fidesz – Orbán's party – issued an outright rejection, with parliament voting 117 against 39.
Hungary may even wait for Turkey to make a decision on the issue before making a decision itself, researcher says Katalin Miklossy at the Aleksanteri Institute.
"Hungarian Foreign Minister Peter Szijjarto said in May that he was not convinced that Finland and Sweden should join NATO and that Turkey's views should be taken into account. Hungary does not have a strong will to promote NATO ratification," she said.
A better way to teach Swedish?
The Swedish daily Hufvudstadsbladet (siirryt toiseen palveluun) covered his editor's reaction Erja Yläjärvi suggesting a reform of compulsory Swedish in schools.
Yläjärvi argued that teaching Swedish should be made more attractive and approached with a more laissez-faire attitude, perhaps even a pass-fail grading system, pointing out that new ideas are needed to make Swedish more attractive in schools.
Christina Gestin, general secretary of the Swedish Assembly of Finland, also known as Folktinget, was not particularly convinced that the motivation would be boosted by such a change. According to her, she believes that students try harder when they need to. However, its main argument is rooted in law.
"I can't imagine that our national languages ​​would be treated any differently. I don't think there is any reason to relax the teaching of Swedish in Finnish schools," she told HBL.
Gestrin said she thought it would be retrograde to accommodate the opinion of the Finnish party, which has called for an end to compulsory Swedish in schools.
"At the moment I think it would send the wrong signal to make Swedish an exception. There are many other school subjects which are also compulsory and also graded," she said.
Mikko Ollikainen (SPP) of the parliamentary culture committee has a similar view. He likes Yläjärvi's proposal as it wants to create a positive attitude towards language learning.
In his previous job as a teacher, Ollikainen himself worked for "fun Finnish" in a Swedish school, as Finnish is not very popular in the Swedish-speaking part of Ostrobothnia.
"I'm not saying categorically no. Maybe it could be an option in a wider context, but it can't just apply to Swedish. We also need to look at other subjects if we revise the grading bases Swedish in Finnish schools should not have a pass," he told HBL.
Ollikainen noted that Finland's results at Pisa have been down for some time and education may need to be addressed. In this case, a grading reform could possibly be part of a larger package, but it should apply to all schools, regardless of subject.
"After all, we go to school earlier in Finland than in Sweden. You have to assess what is best," he stressed.