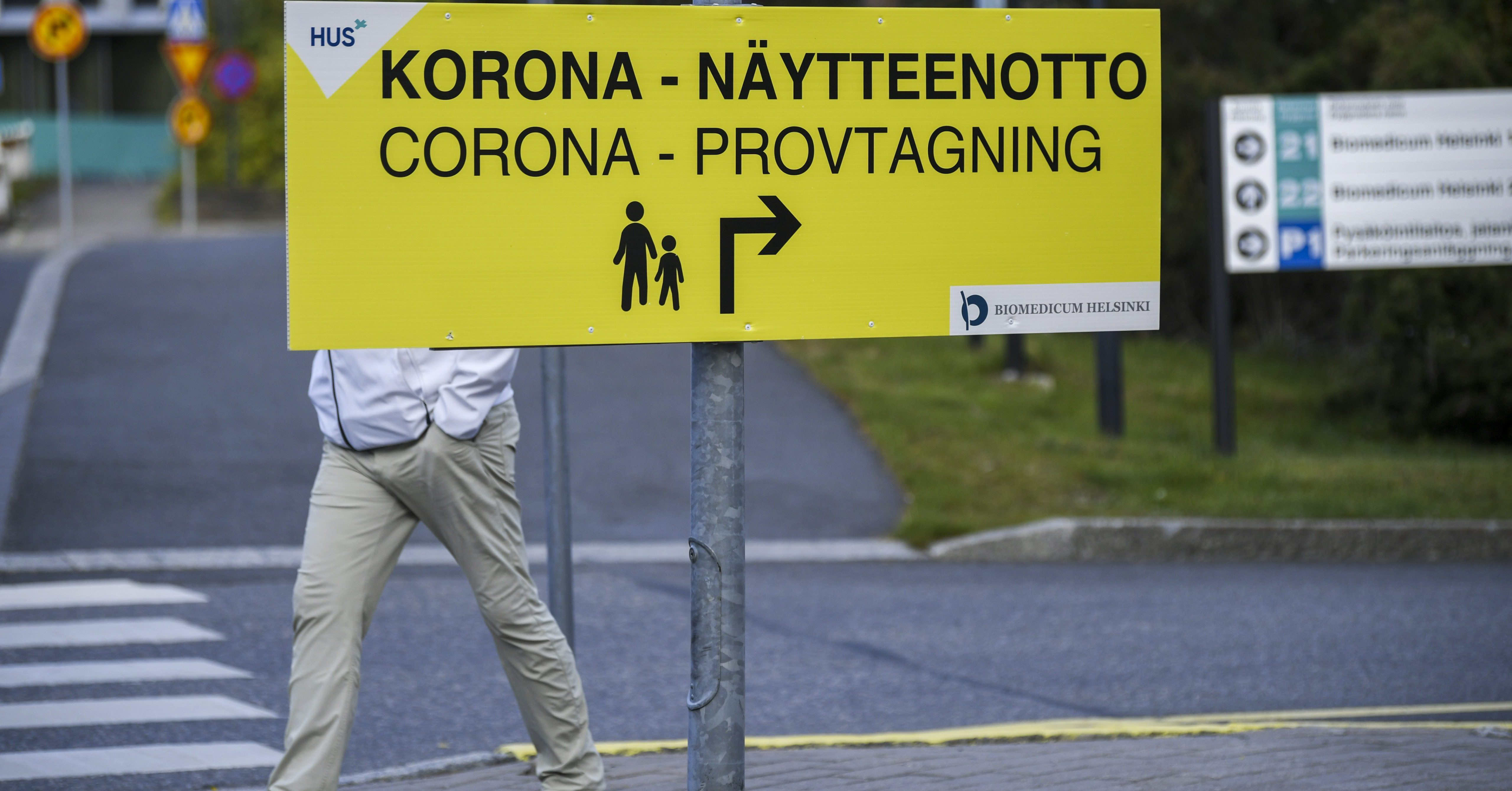 Tuesday Newspapers: New Testing Strategy, Covid Passports, Helsinki Transport Strike | New
Newspapers are reporting a new government coronavirus testing plan and that Covid passports might not be needed after all.
Yle News
The Helsinki tabloid Ilta-Sanomat reports (siirryt toiseen palveluun) he received reports that a new coronavirus screening strategy prepared by the Ministry of Social Affairs and Health was approved on Monday. The plan aims to free up testing capacity and allocate more human resources to the diagnosis and treatment of other diseases.
According to the newspaper, once rolled out, the new plan will not contain a recommendation for testing otherwise healthy people with mild symptoms who have been fully vaccinated and who are not in a particular risk group.
The same goes for anyone who has been cured of Covid for more than six months and who has received at least one dose of the vaccine.
However, anyone who shows symptoms or is suspected of being infected will continue to have the opportunity to get tested.
A lower screening threshold will be applied to fully immunized health and social workers, all people at special risk and all patients entering a hospital or emergency care.
The document stresses that reducing testing requires adequate vaccine protection for the population and a good regional epidemic situation. Prime Minister Sanna Marin (SDP) has repeatedly referred to 80 percent immunization coverage in the population over the age of 12 as a milestone.
According to Ilta-Sanomat, on Monday, 82.8% of the population aged 12 and over had received a first dose of a coronavirus vaccine and 64.1% had received two.
The Ministry of Social Affairs and Health is expected to announce its new screening policy in the near future.
Covid passports still arriving?
The document points out that some other countries, such as the United Kingdom and Denmark, have recently suspended their plans for vaccination documents that would have allowed access to certain events and places.
Although Britain's plan for England is not being rolled out at the moment, officials have said it is being held "in reserve".
Helsingin Sanomat writes that as in the UK, a Covid passport plan in Finland has not been launched, is still under consideration and would require legislation that could come into force in October at the earliest.
On the other hand, a plan is in place to further open up society when 80 percent of residents over the age of 12 have received two vaccines, or made available to the general population. This should take place at the end of October.
The Director of the Department of Health Security of THL, Mika salminen told the newspaper that even with the situation improving, further preparations for the deployment of a Covid passport were worth it.
"If a Covid passport is needed, it would exist," Salminen told HS. "Whether or not to introduce it, and whether it is necessary or not, these are questions that will then be assessed."
Helsingin Sanomat also points out that if a Covid passport were introduced, it would be short-lived. The government's most recent strategy called it a "middle ground" before fully opening up the company.
"Travel itself is no longer a major risk," he said. "Of course, you should always look at the situation in each country yourself. But a categorical recommendation to avoid travel has ended."
THL is expected to update its official travel recommendations this week.
Transport strike in Helsinki
The drivers are protesting against a plan to incorporate the HKL city transport authority which excludes the metro system. It is said that the most recent restructuring plan does not correspond to what was agreed between the city management and the representatives of the drivers during the cooperation negotiations last spring. The drivers called a strike after the rejection of a request for an investigation and review.
The two-day strike will begin at 4 a.m. on Thursday, and according to HKL CEO City Lehmuskoski, which will paralyze all tram and metro traffic.
The Helsinki Regional Transport Authority told Hufvudstadsbladet that it would not provide additional bus or commuter train services during the strike.
Another phishing scam
Finland's National Cyber ​​Security Center reports that the emails, which appear genuine at first glance, inform recipients that a new payment services directive requires account login and acceptance of terms, otherwise the customer's account will be closed.
The message is completely false and Cyber ​​Security Center says that anyone who provided login information through the link in the email should contact their bank immediately.
A second, almost identical, email scam is also in circulation.
If you entered your password, you should change it as soon as possible. And, if you think you've been scammed, you can also report the crime to the police.