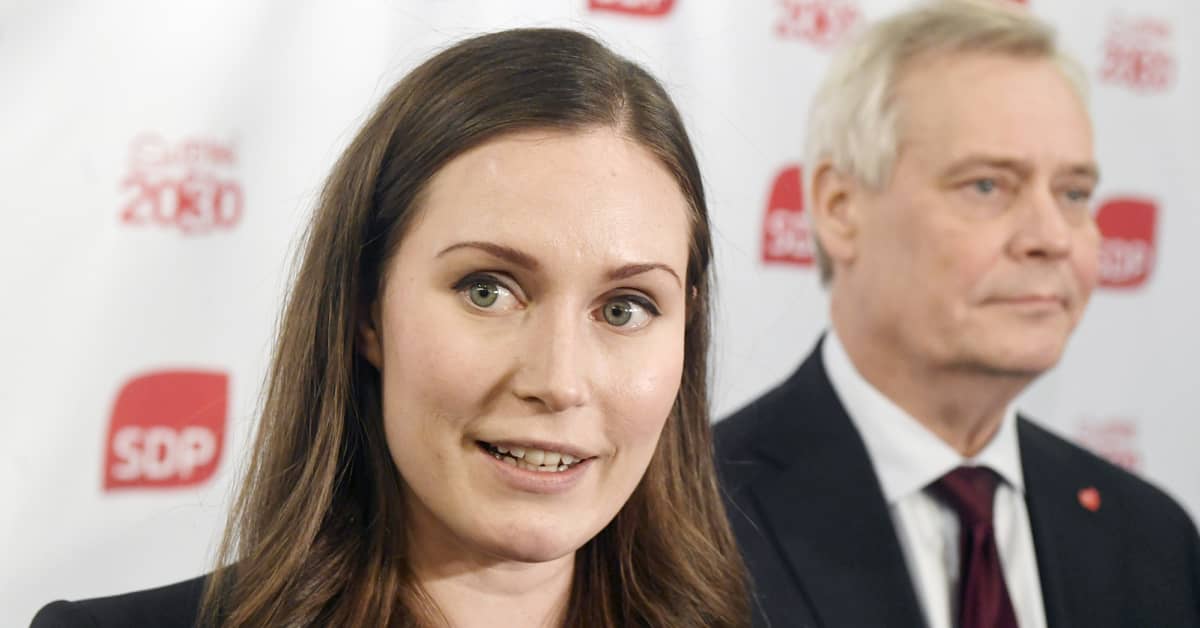 Tuesday newspapers: Marin government news, al-Hol families and free daycare | News
The installation of a new government is the main story on Tuesday.
A new government is due to be sworn in on Tuesday, and the newspapers are full of analysis and speculation about how it will work.
Helsingin Sanomat publishes (siirryt toiseen palveluun) an analytical article suggesting that the Center Party wants to bring the government back to the center after what center MPs felt was a leftward shift under the incumbent prime minister Antti Rinne.
The former union boss had made several labor market interventions in support of low-wage workers' wage demands and his actions in the postal workers' dispute eventually prompted his dismissal.
Center politicians have often expressed this objection as a difficulty with politicians sticking their noses into issues that should be settled between unions and employers. That's not quite the whole story, according to the HS article.
Work conflict
"Interference in the labor market was not a problem for the Center Party under the last government", writes a political journalist Teemu Muhonen. "At the time, the Centre, as the Prime Minister's party, imposed a weakening of employment conditions in the 'competitiveness pact' to improve the position of companies."
head of center Katri Kulmuni defined his stand as demanding measures to increase employment (unemployment benefit reduction code), and expects the new Prime Minister Sanna Marin give in to his demands.
But since Marin's own politics are likely to the left of Rinne's, this could be a tricky negotiation. One thing that unites the two mainstream parties, Muhonen writes, is a desire to avoid new elections as they struggle in the polls.
Kauppalehti Nails (siirryt toiseen palveluun) his colors on the mast, declaring that Marin's election moves the government to the left and that it will be "Marin's government but Rinne's government program".
International reach
The business daily is however confident that the labor movement's hotline with the Prime Minister's office will be cut, and says this could mean a quieter labor market.
The international press widely covered Marin's rise, his youth, and the gender of his four female counterparts at the head of government parties dominating these stories.
The Mail has found its own special angle, perhaps inevitably scouring the new Prime Minister's Instagram account for their picture-rich story.
Marin's impressive reach was confirmed by Soundi magazine, which received an entire article (siirryt toiseen palveluun) of the singer of Rage Against the Machine Tom MorelloThe Instagram post of . Morello claimed that Marin is a fan, and Soundi wondered if this serendipitous coincidence might inspire Morello to bring the newly reformed band to Finland for a gig.
End of Syrian stay for some?
In other stories, Ilta-Sanomat reports (siirryt toiseen palveluun) that plans to repatriate families from al-Hol camp in Syria are at an advanced stage, with social workers in Helsinki already informed of the identity of those expected to return.
The matter was discussed with the Minister of Foreign Affairs Pekka Haavisto criticized by some ministry officials.
The story of IS indicates that social workers are ready and prepared to respond, whether people return home on their own or are helped to return from the conflict zone.
Free daycare in Paltamo
Finland highlighted and worried about falling birth rates and a depopulated countryside, but the municipality of Paltamo in the sparsely populated northeast found a partial solution: free child care.
Finnish families pay for daycare for children aged 0-5, but the cost is heavily subsidized and income-related. In Paltamo, however, it will be a nice round zero – up to 434 euros per month for a family with two children earning over 4,799 euros per month.