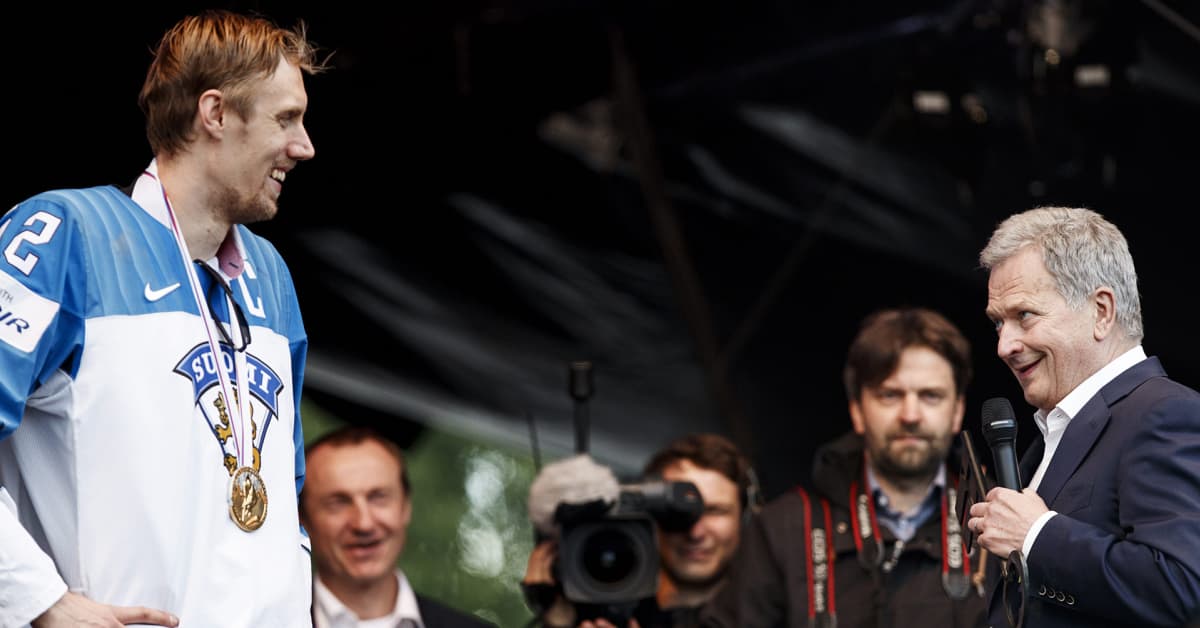 Tuesday newspapers: Hockey, hockey and hockey! | News
Celebrations of Finland's ice hockey world championship dominated the headlines on Tuesday morning.
Finnish daily Helsingin Sanomat (HS) (siirryt toiseen palveluun) published a multi-page article about the massive celebrations that lit up Helsinki on Monday night, following Finland's 3-1 victory over Canada's gold medal at the Ice Hockey World Championships in Bratislava on Sunday.
According to HS, 50,000 people gathered in Helsinki's Kaisaniemi Park for a free concert and festivities featuring the new reigning world champion team, the Lions (Leijonat), President of Finland Sauli Niinisto and singer Paula Vesala who sang a rendition of "Finlandia", an unofficial Finnish anthem composed by Sibelius in 1899.
HS wrote that when the Lions team arrived at Kaisaniemi, the crowd started cheering and chanting "morco" for the captain of the Finland team Marko "Mörkö" Anttila who scored two goals in the game. Finland team coach Jukka JalonenGuardian Kevin Lankinen and player Kaapo Kakko also received loud cheers from the crowd.
"You are dear, golden brothers. You have just made Finnish sporting history. These matches will not be forgotten," Niinistö said while addressing the crowd, HS writes. Niinistö also joked that team captain Anttila's popularity has grown so much that many people have suggested he should be the country's president. Niinistö went on to say that luckily Sunday night's astonishing victory did not come before the presidential elections.
The story continues after the photo.
And back to business, temporarily
He spoke to the daily late Monday evening at the States House in Helsinki, where politicians gathered throughout the evening. According to Rinne, "a dozen questions" still need to be answered (he won't elaborate on them), but said the new government's program should be ready by Wednesday evening because "revenues and expenditures are in balance".
And back to the celebrations
Tabloid Iltalehti also carried extensive coverage of the festivities on Monday following Finland's hockey victory.
One of the newspaper's most original features was a story about how all the churches in Helsinki rang their bells at 4 p.m. Monday to welcome the winning team which had just landed at Helsinki airport in his return from the game in Bratislava. According to Iltalehti, the idea came from the Vicar of Helsinki Juha Rintamaki.
Finland's ice hockey victory and the festivities that followed also caught the attention of regional Finnish daily newspapers, including Lapin Kansa, Lapland's leading newspaper.
One of his main stories was titled: "Marko Anttila's father knows how his son will calm down after the buzz of the championship:" He will disappear at the chalet, turn off his phone and heat up the sauna. ""
According to the newspaper, which interviewed Anttila's father, even the captain of the Finnish team needs to calm down and stay humble in order to maintain work-life balance.