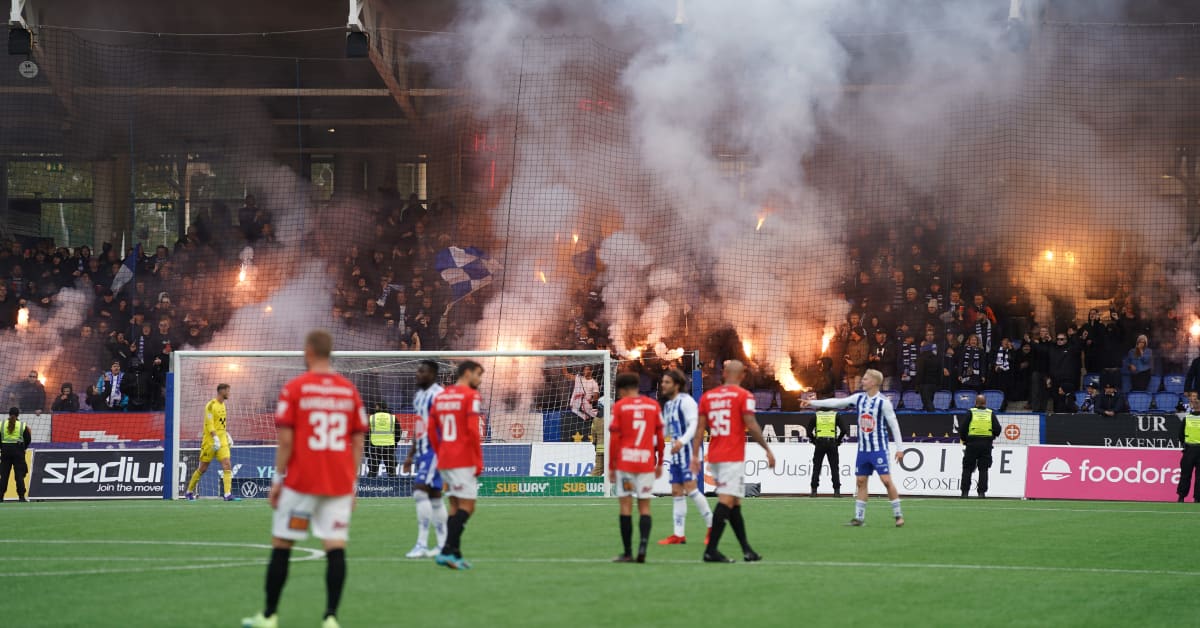 Tuesday Newspapers: Helsinki Hooligans, Social Security Reform and Drug Consumption Rooms | New
On Monday evening, 35 people were arrested following unrest among football fans at the Helsinki Derby.
Helsinki police arrested 11 people during Monday night's Helsinki Derby – a match between capital city rivals HIFK and HJK. After the match, 24 other people were arrested.
During the first half of the match, a group of HJK ​​supporters invaded the pitch, forcing play to a halt. According to the police, the individuals who tried to take to the field were infuriated by HIFK supporters who set fire to an HJK banner.
Police said they had to intervene before the game even started. Ticket queues were slowed down as around 20 people disrupted the line.
Prohibited flares were found in the possession of those arrested at the arena. In total, a hundred pyrotechnic articles were seized. In addition, the police arrested a person with an object likely to cause damage. Police did not specify the purpose.
After the game, a group of around 30 to 40 people was seen moving around the Töölö stadium. According to the Helsinki police, they were trying to track down the opposing team's supporters and start an argument.
Single Kela payment?
Talk with Pasi Moisioa research professor from the Finnish health agency THL, Helsingin Sanomat explained that the changes in parliament had made progress.
"There has long been a buzz that a common vision could be found for a single model for core security benefits. A narrow corridor has been found, and perhaps we can now move on from the front," Moisio told HS.
The daily further clarified that the reforms would seek to consolidate Kela payments into a single social security benefit.
"The most discussed issue was Kela's minimum per diem merger," Moisio told HS.
Although the parties could not agree on the modification of the amount of the benefits, the consolidation of the social security benefits into a single benefit was the main objective of the reform.
More in favor of drug consumption rooms
According to the poll, 40% of people living in Finland favored the creation of supervised drug consumption facilities, while 30% opposed them.
The poll also showed discrepancies between age and geography. Those under 30 were more likely to support the initiative, with 60% positive responses. Those over 70 were the most critical, with nearly half of drug use rooms opposing.
Additionally, Uusimaa respondents were in favor of the proposal as half supported drug consumption rooms, with only 20% opposed.
The Minister of Family and Social Services Aki Linden (SDP) expressed support for a trial of supervised drug consumption facilities in an effort to prevent overdoses. The ruling Greens, the Left Alliance and the Swedish People's Party (SPP) have also officially expressed their intention to support such a project.