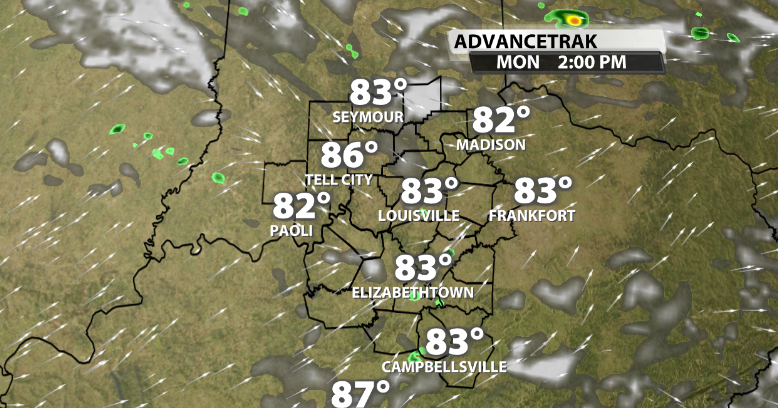 Showers for some to come Monday | Weather Blog
Today will be the 7th day in a row now that Louisville has passed without any measurable rain. Luckily for us, enough rain at the very beginning of the month held us back for the most part in terms of drought, as we are only 0.10″ away from our average rainfall amount to date for September.
Still, we could use some rain for the region after a straight week of drought and it looks like mother nature will. try and bring it to our area. Thing is, this chance of rain is definitely not a slam dunk, but we'll take what we can get.
By Monday morning, what we call an MCS, which is by definition, "a complex of thunderstorms that organizes on a larger scale than individual thunderstorms, and normally persists for several hours or more" will move ahead a cold front approaching Indiana from the South.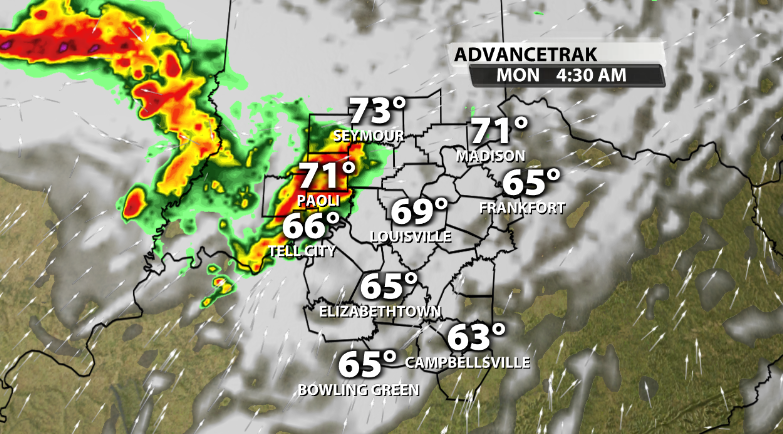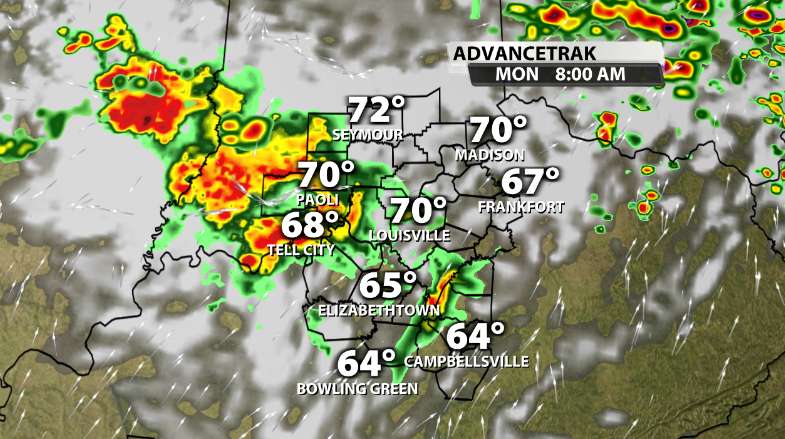 This front is what we like to call the forcing that could help bring showers to part of the area. However, there are still things that work against this rain. We have high pressure that is still present in our southeast and as this MCS transitions to higher surface pressure the energy of the storm will decrease. This means that it will be more difficult for these storms to continue to spread further into our region.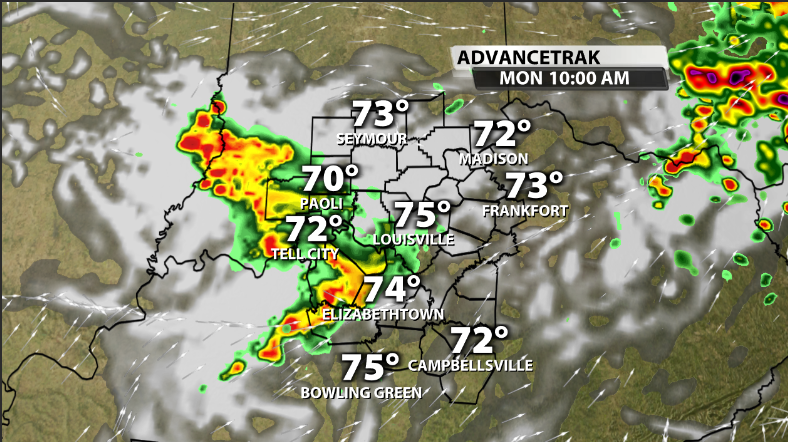 This rain from our northwest will likely dissipate fairly quickly as it approaches us and moves through the area Monday morning because of this. The areas most likely to see rain and see heavier rain would be west and northwest of Louisville before the rain starts to weaken as it moves through our area, especially the appearance of heavier precipitation.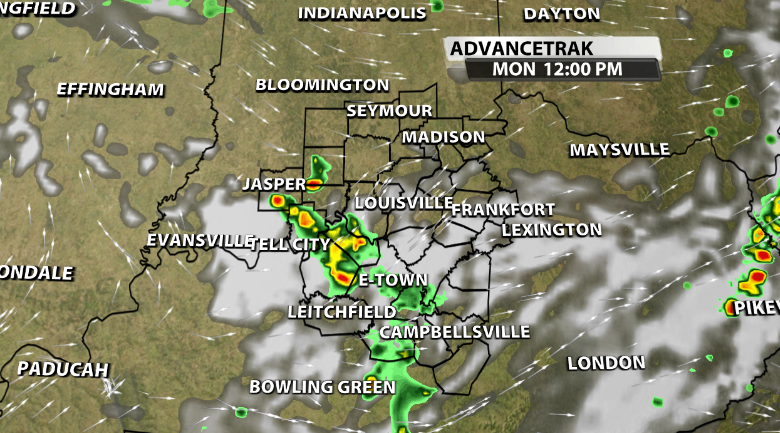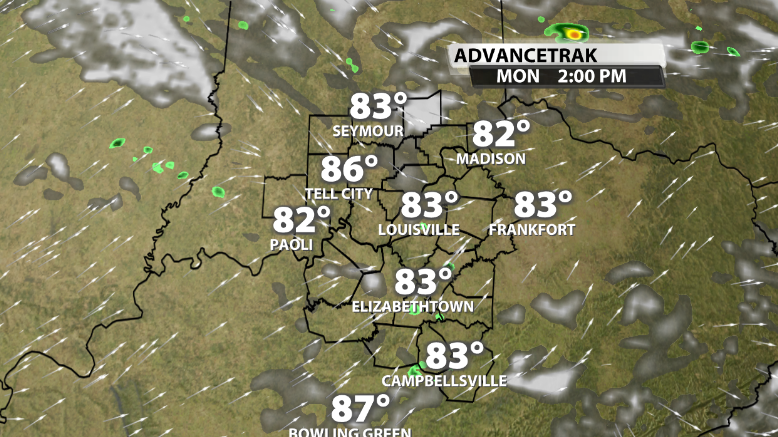 All in all, don't count on Mother Nature to bring you rain for your yard. If you get it, great, but don't rely on it entirely. Shortly after, Tuesday and Wednesday, we heat up with highs in the mid-90s!