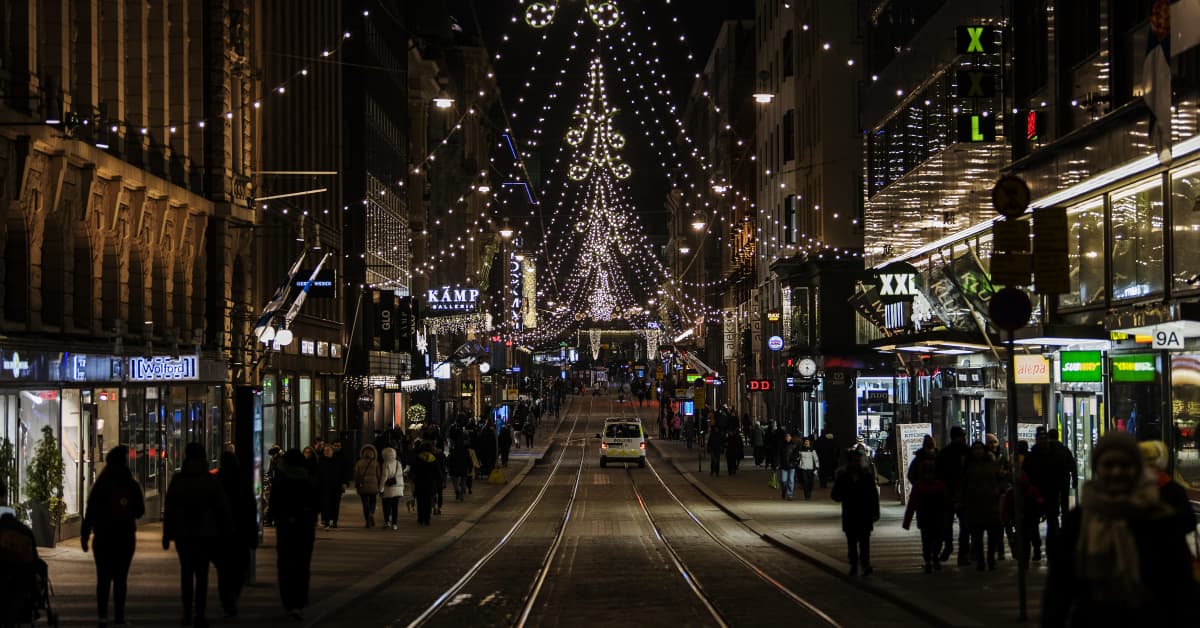 Russians leave, regional death rates and Helsinki's reduced Christmas lighting plans
Tuesday's news review looks at the southeastern border, comparing death rates and how energy savings will affect the capital's Christmas decorating plans.
Finnish border authorities recorded more people heading to Russia than coming to Finland at the eastern border over the weekend, tabloid Iltalehi (siirryt toiseen palveluun)(IT) reports.
From Thursday to Saturday, around 700 to 800 Russians entered Finland every day through border crossings in the southeast, writes IL. Meanwhile, there have been more than 1,000 daily crossings to Russia over the same period, according to border guards.
The situation may be due to the fact that Russian citizens who previously arrived on temporary visas can no longer renew their permits.
Finland began introducing visa restrictions in August before suspending the issuance of tourist visas at the end of September, according to the newspaper.
Would you like a roundup of the best stories of the week in your inbox every Thursday? Then sign up to receive our weekly email!
Death rate by region
The region with the highest incidence of illnesses and diseases in Finland is northern Savo, according to the daily Helsingin Sanomat (siirryt toiseen palveluun).
The document cited the latest morbidity index from the Institute of Health and Welfare (THL).
The index includes regional statistics on cancer, cerebrovascular diseases, diseases of the musculoskeletal system, mental health disorders and accidents.
THL also reported substantial differences in morbidity between different regions. According to the index, the healthiest Finns live in the Helsinki metropolitan area and in Ostrobothnia.
Christmas lights go out early
Helsinki city center will lose some of its winter holiday magic this year, as part of a government effort to save energy, Hufvudstadsbladet (siirryt toiseen palveluun)(HBL).
Fairy lights and other power-hungry decorations are expected to light up Aleksanterinkatu and surrounding streets for a shorter period this holiday season, only until January 6, according to the Swedish-language newspaper.
However, the City of Helsinki does not decide on lighting matters alone.
Helsinki's iconic department store Stockmann is still debating whether to scale back its holiday decorating plans, which typically feature displays that draw shoppers to its windows.
The department store's original plan had set the opening date for the Christmas lights and window display as November 5.
Now, the retailer plans to put up the decorations later and take them down earlier than in previous years. Marketing Director Tia Rantanen told HBL that not turning on the lights at all was never an option.
"We take into account the city's instructions and make decisions accordingly," Rantanen said, adding, however, that "the absence of Christmas lights would play a very small role in the total energy consumption."