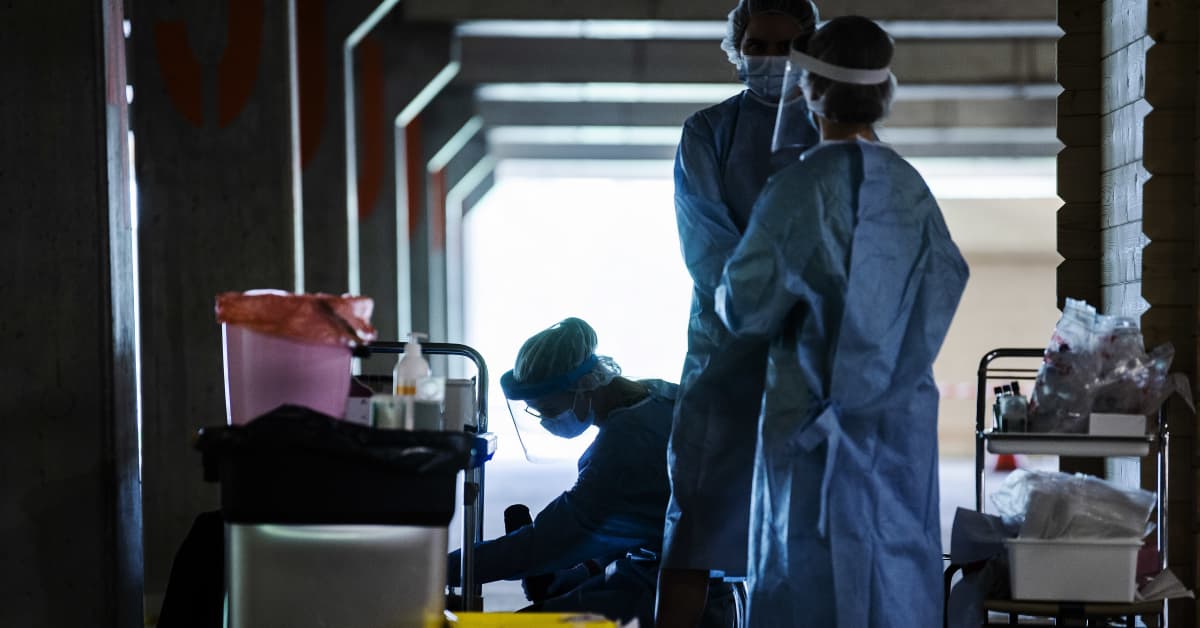 Nurses' pay, ministerial machination and Finnish Olympic telephone policy
Finland does not prohibit athletes from bringing their personal phones to the Olympics.
Helsingin Sanomat has an analysis (siirryt toiseen palveluun) the desire of county council candidates to raise nurses' salaries. It's a question in many electoral compasses, ahead of Sunday's regional elections, and most politicians believe nurses' pay should rise.
But they're still unlikely to get an outsized pay rise, and HS explains why. Currently, wage negotiations are underway for city and regional government employees, including health care workers, but employers' organizations say there is little money available to fund raises. higher salaries for nurses.
Perhaps surprisingly, unions aren't too eager to see nurses get a better deal than other workers. With inflation higher than it has been in years, unions representing other municipal workers don't want to see money that could go to their members diverted to a one-time boost for nurses.
Nurses unions disagree, of course, with Tehy's Millariikka Rytkönen telling HS that the money should be found. She draws the comparison to the €70m the government found for peat producers in last year's budget, suggesting there is a way to muster the political will.
Wage harmonization is another issue raised by employers. As care services are harmonized across 21 regional organizations, each employer must ensure that wages are consistent for their employees. In practice, this means an increase in the total cost of wages, as those on the lowest base salary are given a boost to match their higher-paid counterparts.
Rytkönen rejects that argument, but the trade-off is likely to be a 3-6 year deal that does something to address nurses' relatively low pay in coming years.
Election candidates will have little to do with it, however, as Finland's myriad wage bargaining systems ensure that unions and employers set the agenda even before the new county councils take office. function.
Aide Kuortane from Minister Kurvinen
Finland's spending is on a leash at the moment, with new facilities hard to come by. Ilta-Sanomat covers a controversial decision made by the Minister of Sports Antti Kurvinen (Cen), who allocated funds for a new swimming center in his home region against the advice of experts and the swimming association.
Kurvinen approved the decision to build a new swimming center in Kuortane, a town of 3,500 people about 350 km from Helsinki which is home to Finland's Olympic training centre.
The criteria for this particular pot of money is that the target should be a national training center, but the swimming federation was happy with its existing national training center in Helsinki and did not support funding for the Kuortane project. .
Neither the Olympic Committee, nor the National Sports Council, nor the senior ministry official. Kurvinen decided otherwise, pushing four million euros in funding to South Ostrobothnia. Kurvinen himself is a member of the council of the nearby town of Alavus and is currently running for a seat on the new South Ostrobothnia County Council.
Finland Telephone Policy
The Winter Olympics begin next month in Beijing, and many countries around the world are wondering how to respond to China's digital surveillance.
Chinese authorities are believed to closely monitor phones and internet activity, which has led some Olympic teams, including Britain and the Netherlands, to ask their athletes to leave phones behind when they travel, report (siirryt toiseen palveluun) Iltalehti.
Finland doesn't do the same, only offering advice to those fighting over Finland, but not requiring them to leave their devices behind.
The Olympic Committee is due to send out these guidelines in the coming days, but is not providing athletes with any phones to use while in China.