News Blog, May 12: Littleproud slams independents, huge KDL clashes await
Come back during the day for all the Goulburn Valley titles
A note from our editor
The daily news blog has been a way for our team to keep you up to date hour by hour in the midst of a global pandemic.
While the ongoing severity of the COVID-19 outbreak across the world should not be downplayed, the conversation has shifted from what we do "now" to what we do "next".
The need for analysis, in-depth coverage and exclusive content outweighs the "breaking" nature of the news cycle, and with that comes the commitment of more resources to the daily blog.
This means that from Wednesday May 4, this content will resume its place behind our paywall. For full digital access, subscribe to our "welcome" package; it's only $2 a week for 12 weeks. Join | Shepparton News
We loved having you with us as we explored a new way to deliver content directly to you – and we hope you'll stay with us for the next leg of the journey.
Tyler Maher, Shepparton News Editor
Gday one, gday all – welcome to the Thursday news blog.
Your faithful friend Max Stainkamph is here with you on this dull and dreary Tuesday, and while the clouds are dark and gray, we'll do our best to add sugar and spice and all things pleasant to your day.
Office boffins predict a millimeter or two of rain during the day.
UPDATE, 12:00: Weapon found on Shepparton residential block
Police seized a firearm found on a vacant block in a residential area of ​​Shepparton and arrested a man nearby.
Shepparton Criminal Investigation Unit Senior Detective Sergeant Paul Shortis said police responded to a report of the dispute with an allegation of a man with a gun at McLean Crt at 6.15pm Wednesday, May 11.
Monique Preston has the whole story, along with several other police and court stories that have surfaced online in the past hour – including one where a man was lured into a vacant block before being stabbed.
UPDATE, 11.15am: Oddie is back, new SAM exhibition
He's been gone for a week or so, but our beloved Oddie is back, with plenty of banter, feeling sorry for campaigners in the rain and solving a mystery surrounding two bikes in Shepparton.
Read his work here.
In the meantime, there is a new exhibition at SAM! Liquidarium opens this Saturday, with a wetland landscape inspired by Lake Victoria Park and the Goulburn River.
Check out the full story, along with some photos, here.
UPDATE, 10:15 a.m.: Winter Night Shelter providing more than beds for those in need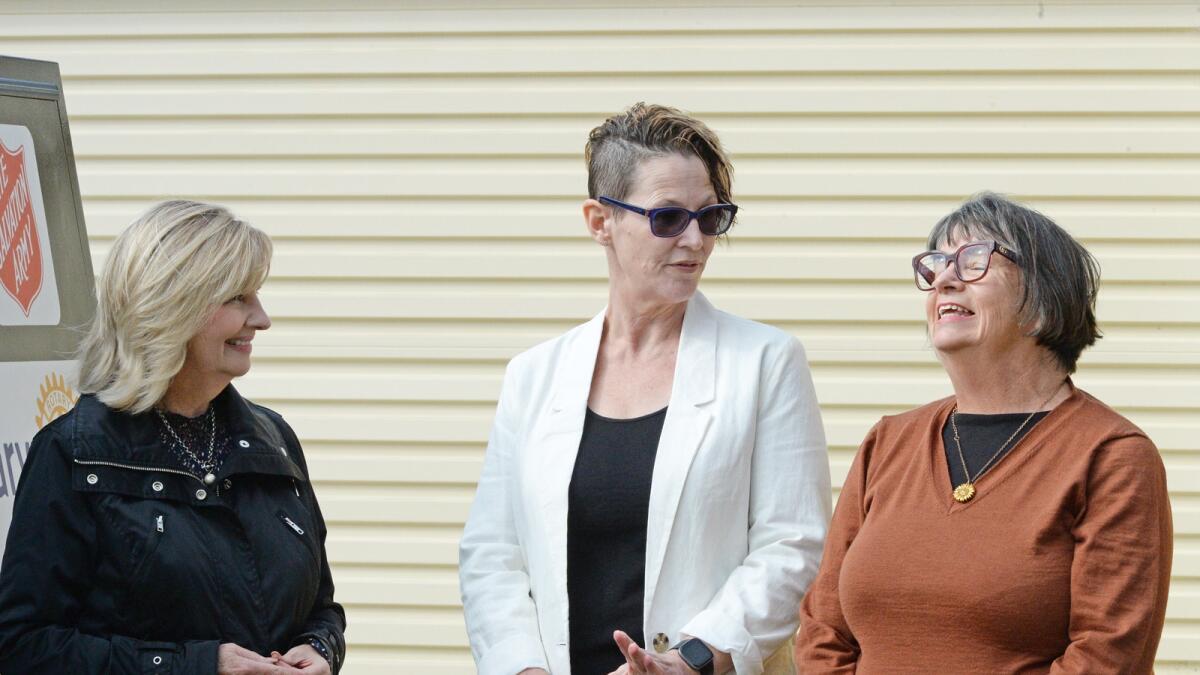 Winter Night Shelter is ready to operate for the second year in a row to provide beds and hot meals to the most vulnerable in our community.
There are seven locations that accommodate up to 10 guests for one night per week each from June 1 to August 31.
Customers can enjoy a safe, warm night's sleep and a hot meal during the colder months of the year without judgment or stigma.
It's a really important initiative and I'm glad it's back – well done to everyone who participated. Check out Gianni Francis' full story on it here.
UPDATE, 9.30am: Littleproud slams independents, huge KDL clashes await
Agriculture Minister David Littleproud visited Ardmona yesterday, and I went to Plunkett's Orchards for a chinwag with him alongside the ABC's Warwick Long and a few others.
Mr. Littleproud spent a significant amount of time talking about the threat of independents, and I'll let you read between the lines what he was saying. The full story of what he said is here, as he also announced funding for apple and pear growers across the country.
Meanwhile, in the world of sports, there is a huge top-of-the-table clash in the Kyabram District League.
Shepp East and Tallygaroopna will line up in a scintillating clash on Sunday afternoon in netball.
Both teams are unbeaten and check out Aydin Payne's full preview here.