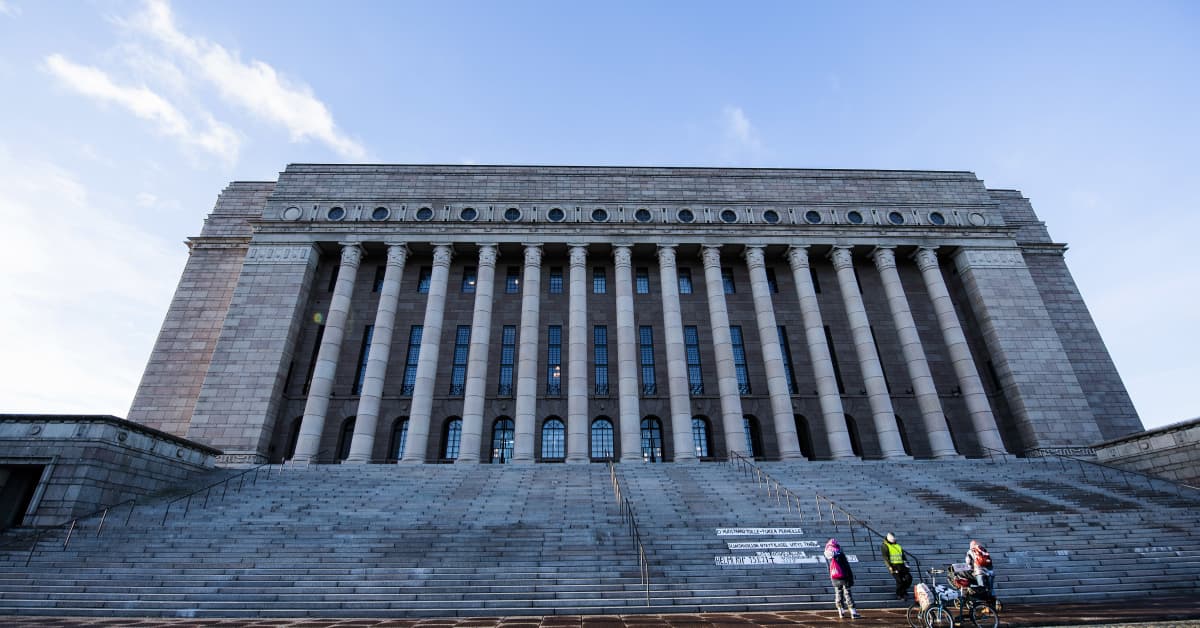 MPs return to work, Covid restrictions lifted, nurses' vaccine pass in effect and ski lessons online
The long Christmas holidays are over for Finnish MPs.
Parliament resumes work after the Christmas recess on Tuesday, and there is a long list of items in the legislature's inbox. Helsingin Sanomat has a summary (siirryt toiseen palveluun)major issues.
The government plans to present 166 legislative proposals in the spring and another 122 in the fall. HS suggests that individual laws will not be a source of huge conflict, but the broad outlines of the government's economic policies will spark heated debate among MPs.
Government parties have agreed to propose jobs measures that will improve public finances by €110 million a year, with a deadline of February 15 to come up with a package.
Opposition parties have criticized the government for its reluctance to implement unemployment benefit cuts to try to get people back to work, but reduced access to early pensions for older jobseekers has agreed earlier by the government parties.
Meanwhile, climate measures must also be debated, as the government reinforces its target to be carbon neutral by 2035.
This includes measures to reduce emissions from transport and agriculture, two contentious issues.
The ending theme that HS reports is Covid. Prime Minister Sanna Marin (SDP) said on Monday it believed restrictions could be lifted this month, but government parties are meeting on Wednesday to discuss further.
Restrictions lifted
Iltalehti has a list (siirryt toiseen palveluun) Covid rules changing on Tuesday February 1st. Restaurants serving primarily food can remain open until 9 p.m., with alcohol sales ending at 5 p.m. and a restriction on numbers to 75% capacity.
Movie theaters can reopen in many areas, as can gyms and swimming pools. The recommendation for higher education institutions to switch to distance learning ends, with institutions having to decide how they proceed.
Border checks of passengers from Schengen countries also ended on January 31, while checks of passengers from non-Schengen EU countries end on February 1.
All passengers arriving from outside the EU therefore remain subject to Covid pass checks and require proof of Covid vaccination or recovery and a negative Covid test result.
The government has also lifted its recommendation that people only meet with five people outside their family at a time.
Vaccines for caregivers
Meanwhile, Ilta-Sanomat has a report (siirryt toiseen palveluun) on the establishment of an obligation to vaccinate people in contact with people at risk of serious complications from Covid, which comes into force on Tuesday. Different regions of Finland interpret the rules differently.
In Tampere, nothing will change, unvaccinated nurses will be able to continue working. But in Turku, refusing to be vaccinated against Covid could lead to lost wages.
Tampere will reassess the situation on February 14. He uses a clause in the law that allows employers to use unvaccinated staff in extenuating circumstances, saying staff absences mean they have little choice.
A local health official told IS that absences are currently three times higher than normal.
While nurses should take the vaccine to protect themselves, according to Nohynek, they do not prevent infection and transmission – so they will not ensure patients are protected against Covid.
Online ski lessons
It's the peak of the ski season in Finland, with cross-country trails covering most of the country after heavy snowfall over the weekend.
The nature of the sport is that many people have long breaks between skiing opportunities, due to lack of snow, equipment or interest.
The video shows the proper technique for those looking to do Nordic-style cross-country skiing, and the accompanying article includes tips on where to go for decent trails and even in-person lessons.