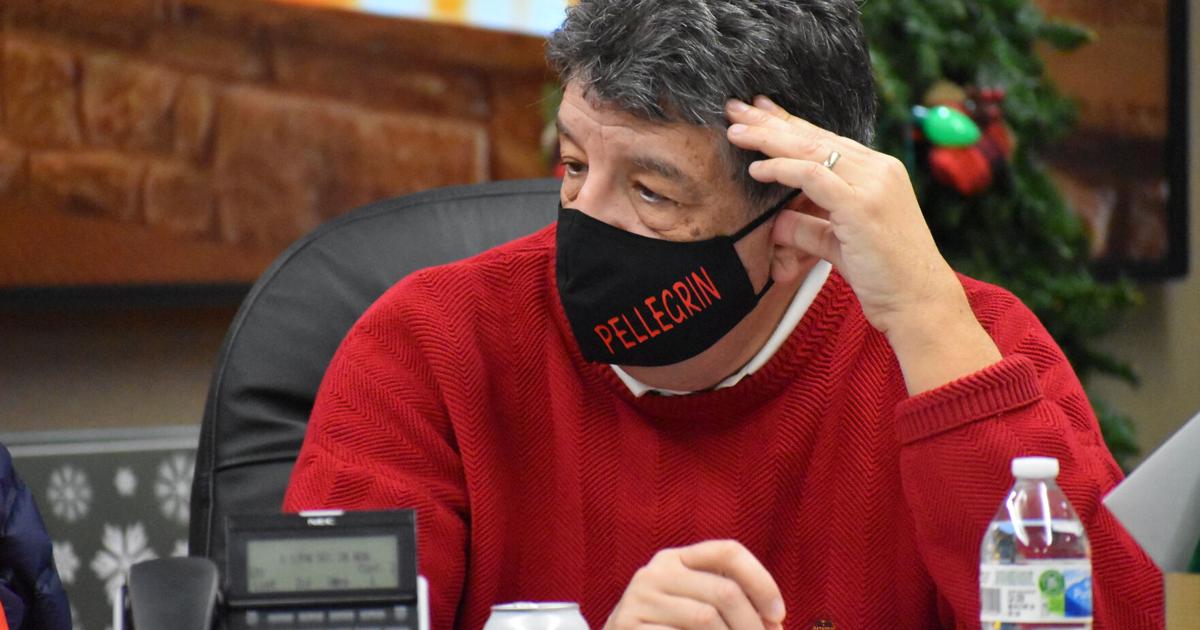 Marion County School Board wary of rising Christmas COVID | Tuesday News
FAIRMONT – COVID-19 continues its peaks and valleys pattern as cases in Marion County schools increase.
At its Monday evening meeting, the Marion County School Board received an update on the steady increase in COVID-19 cases the district is experiencing.
At the meeting, school superintendent Donna Hage reported 420 school-linked positive coronavirus cases. The resulting quarantines benched several sports teams, including two basketball teams, a wrestling team and a swimming team.
"Last week we had a few days where we had zero school-related COVID cases, but on Wednesday last week we started to see an increase," Hage said. "On Friday we had 10 new cases and today we had five."
This trend is not just in Marion County, but districts across the country. The new, more contagious Omicron variant, combined with holiday travel and family holiday celebrations, creates the perfect conditions for another peak like January 2021.
The Omicron variant now accounts for 73% of coronavirus infections in the United States based on sequencing data for the week ended Saturday, the United States Centers for Disease Control and Prevention announced Monday.
"It just reminds us to be careful about anything we can do to mitigate and reduce transmission," Hage said. "It's difficult because people in the communities are living their lives as usual. Hopefully we don't see a similar increase to what we saw in October and November. »
Marion County Schools sent out a survey to gauge community interest in offering vaccination clinics in schools, which is online at www.marionboe.com.
Increase in bullying incidents
The school district reported an increase in violence and bullying among students. The board discussed the issues at length on Monday evening and reached a loose agreement to review the districts' bullying policy at the start of the year.
"I hate to say it, but we can get to the point where we need more [prevention resource] officers," board member Tom Dragich told Hage. "I appreciate the information you are giving us and the administrators."
Bullying is a difficult statistic to quantify, but Marion County strives to make reporting an incident of bullying as easy and as successful as possible. Bullying and harassment incident forms are available for parents or students to complete and each case is reviewed.
Despite this and the district's zero-tolerance policy on bullying, council member James Saunders insists the district can do more to protect students.
"I would really love to hear this board agree with me — we need to review our policy on bullying," Saunders said. "I think these kids who are bullying think they can get away with it and that's sad. We need to let them know that this school board has zero tolerance for bullying.
Dangerous TikTok Trends
Last week, county schools tightened security due to a nationwide trend on the social media app TikTok where students reportedly make bomb or shooting threats to get out of a school day.
Harrison County schools were disrupted by the threats, but no threats surfaced specifically targeting Marion County.
It's one of many TikTok trends that have surfaced this year, causing heartache for schools nationwide.
"[TikTok] is really something we struggle with as a school system, several people and parents I spoke to didn't even know what TikTok is," Hage said. "I think parents becoming aware of what it is and how students are accessing it…and being aware of how many hours their child is spending on social media are all helpful."
In other cases:
The Board of Directors honored the Fairmont Senior Football Team for their recent State Championship victory.
The Board of Directors honored the Fairmont Senior Cheerleaders for finishing second in the state cheer competition.
The board heard updates from the principals of Monongah Elementary and Fairview Elementary.
Hage announced that the STEAM room will be finished in mid-January.
Hage announced the return of the Summer SOLE program for 2022 with increased scale and partnerships.
The council wished the community happy holidays and will reconvene for their next meeting on January 3.