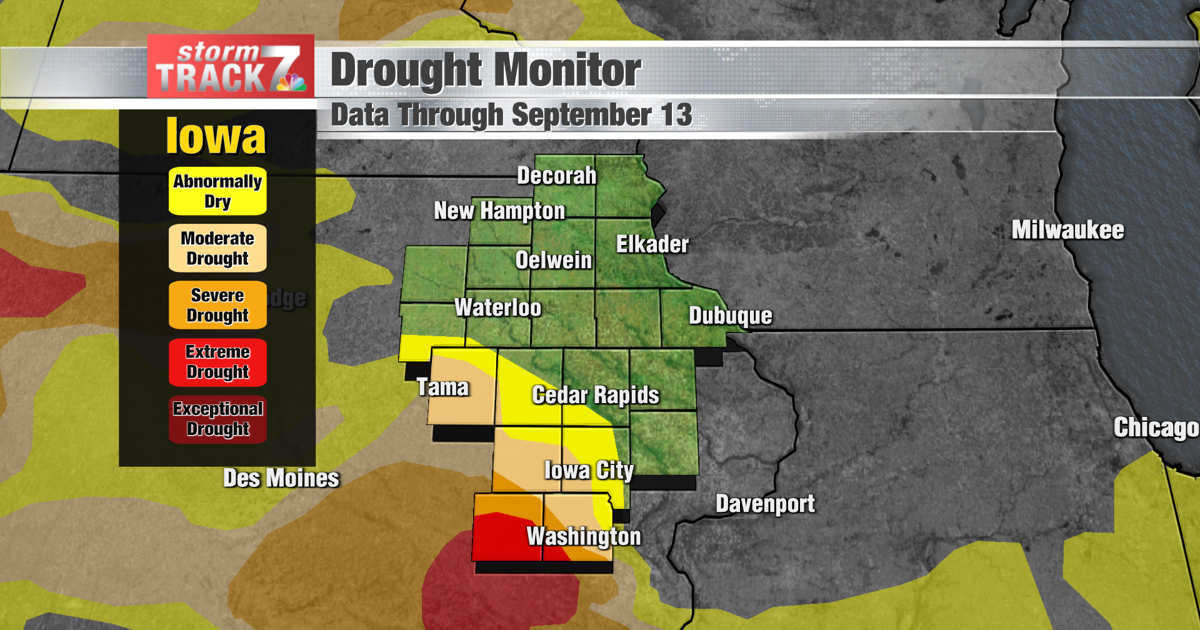 Extreme drought settles in the region | Schnack Weather Blog
The latest Drought Monitor was released this morning, taking into account data up to Tuesday September 13th. It shows worsening drought conditions in Hawkeye State, with two-thirds considered at least abnormally dry. About 41% is under moderate drought and nearly a quarter of the state is under severe drought. Extreme drought covers 6% of the state, down from 2% last week.
Locally, the extreme drought adds to Washington County/Keokuk and is the worst we have experienced this season. A moderate drought is affecting Tama and Iowa counties. Areas north of Highway 20 and our eastern counties have had heavy rains this season and are unranked.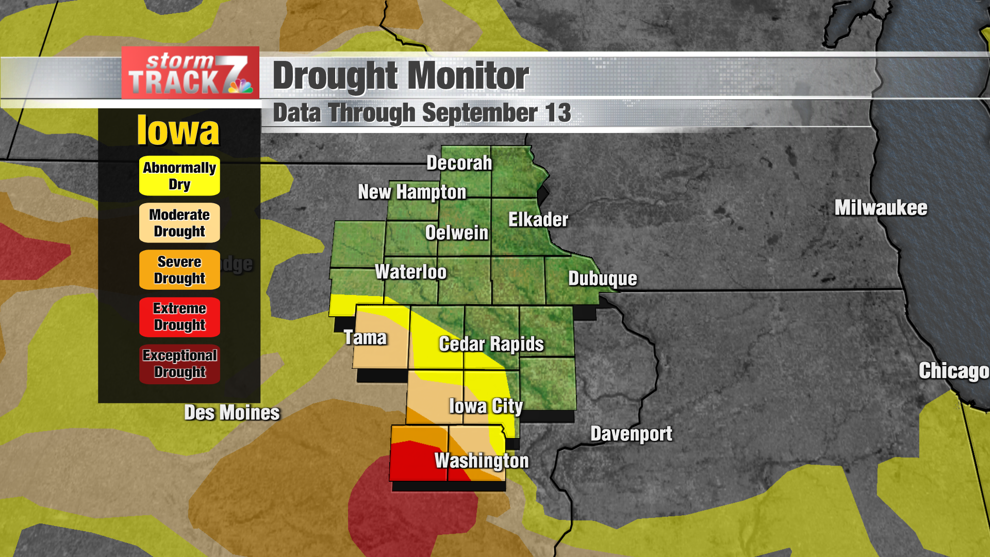 Here's a look at how the drought classifications have changed from week to week.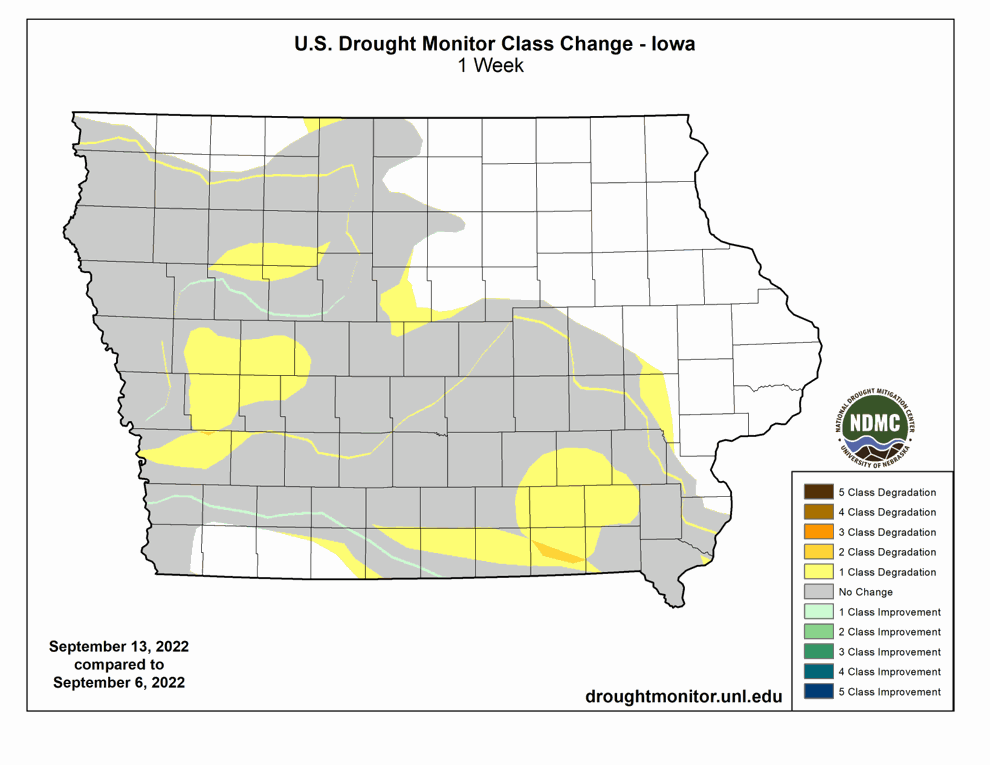 This month of September was dry until the midpoint with all 4 majors below average. Cedar Rapids is unofficial as last weekend's rain needs to be filled in the data.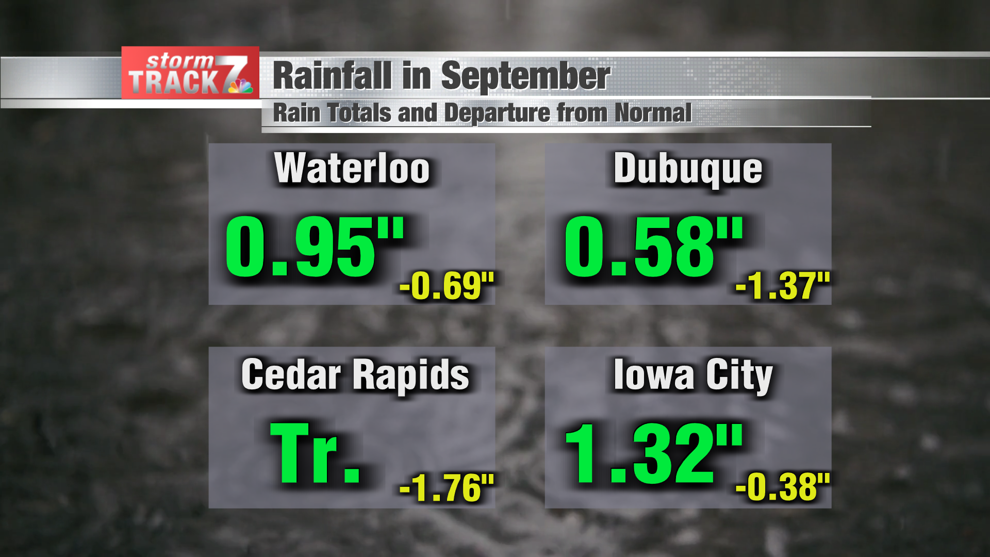 We are near average for the year in Waterloo, but about 5 to 7.5 inches below average for Dubuque, Cedar Rapids and Iowa City. Still, most numbers look better than last year, except in Iowa City.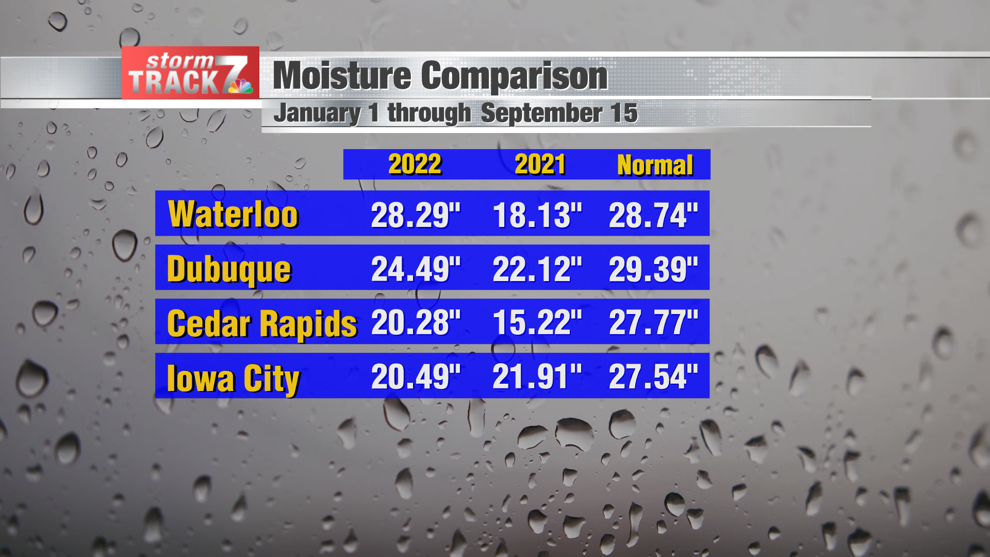 There is a chance of rain in the 10-day forecast, mainly this weekend, then maybe at the end of next week.
The 7-day rainfall forecast shows chances of about an inch of precipitation.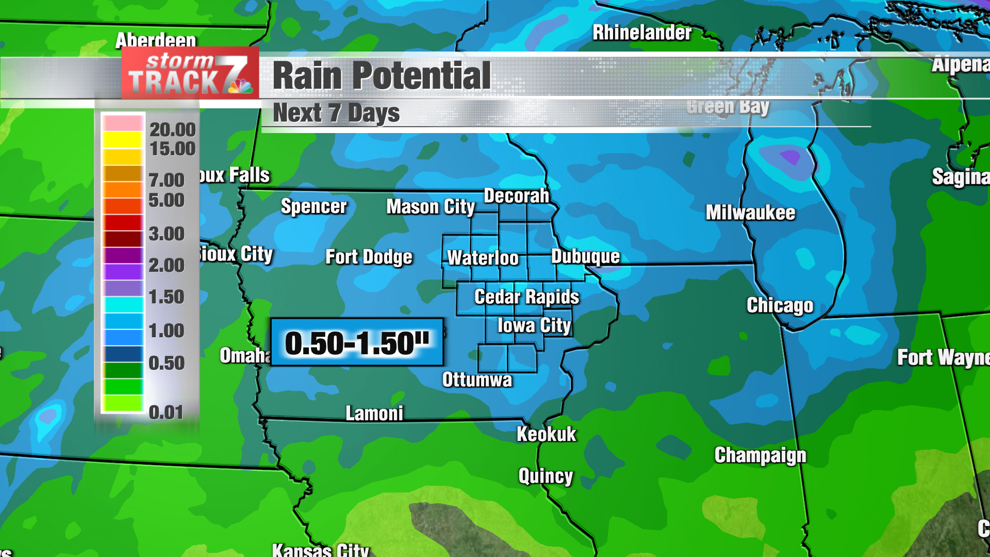 The 6-10 day forecast for September 21-25, which includes the first day of fall, shows a possibility of below normal precipitation.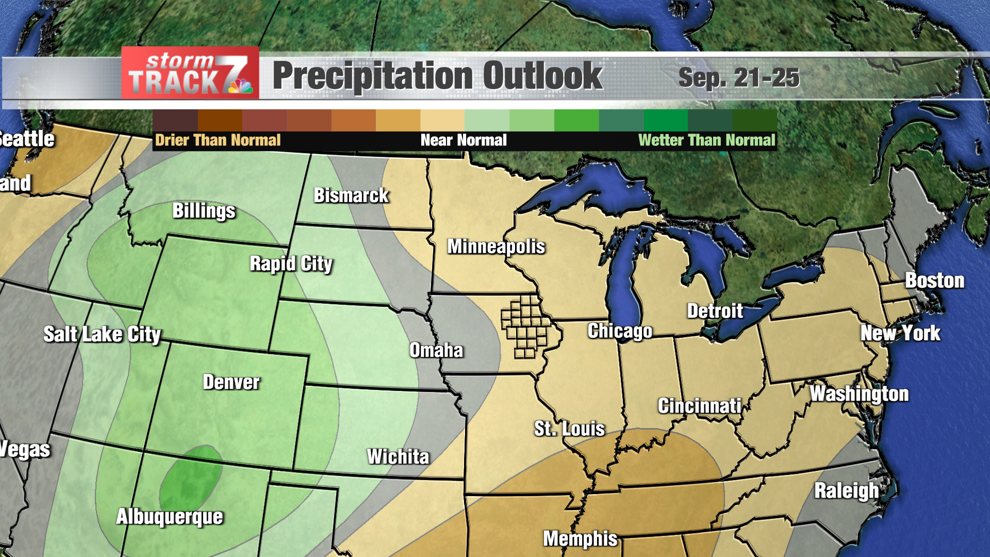 The 8-14 day forecast for September 23-29 also shows a decent chance of below normal rainfall.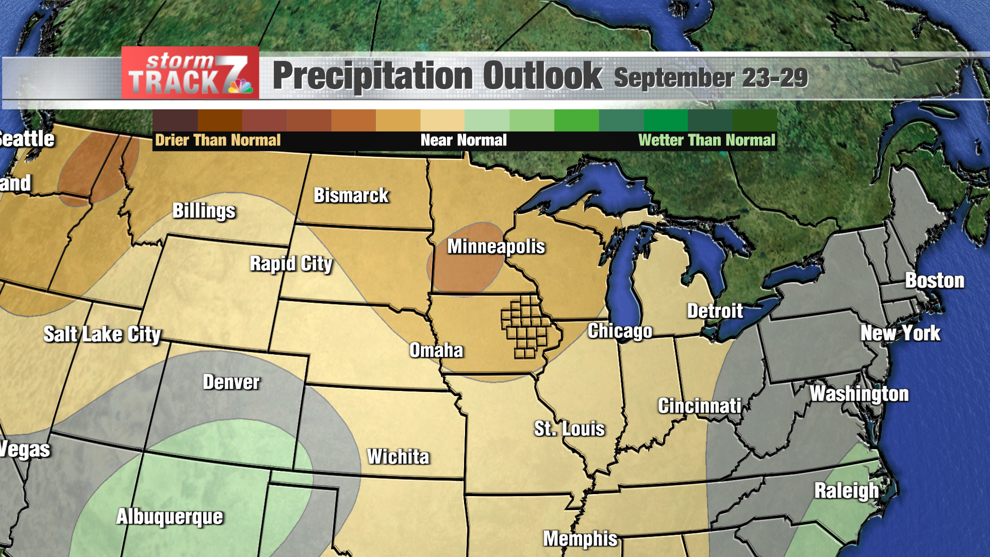 The outlook for October? Also dry.