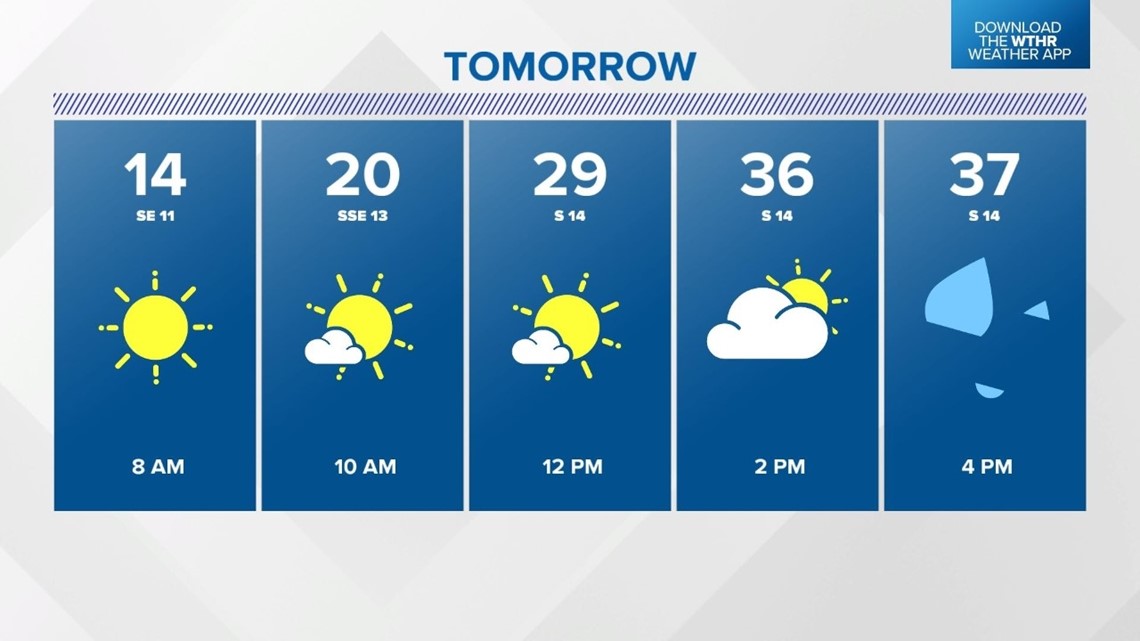 Doppler 13 weather blog live: watch the weekend forecast
There is a risk of freezing rain on Saturday afternoon before changing to full rain on Saturday evening.
INDIANAPOLIS – It will be another cold night, but not as cold as last night. Nighttime temperatures will drop in lower teens. Expect a sunny start to Saturday with increasing clouds. It will be a windy and milder day with temperatures eventually reaching the upper 30 degrees.
Clouds will increase on Saturday afternoon as another weather system moves towards us. A few rain showers can mingle with some freezing rain or ice pellets on Saturday afternoon and evening before changing to rain showers Saturday evening to early Sunday. The rain will end early Sunday, but could briefly change to a few flurries before noon, then clears Sunday afternoon.
Monday will be colder with a few flurries and possible flurries. Right now we don't anticipate any build-ups with highs in the mid-20s. If you're going to the national championship game on Monday night, be prepared for a chilly night with late-night temperatures among teens.
After a single digit figure on Tuesday morning, high temperatures hit nearly 30 degrees. It's the start of a smoother change that lasts until the end of next week. The peaks planned are in the 40s from Wednesday to Friday.