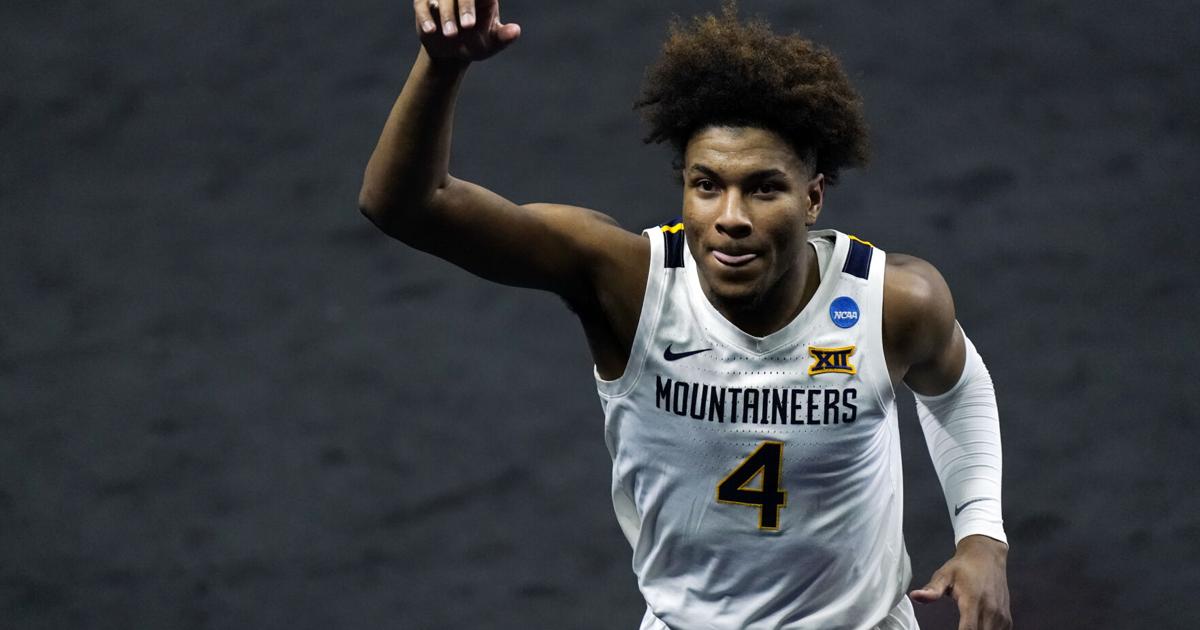 COLUMN: An unthinkable transition | Tuesday News
MORGANTOWN — The other day, despite the downward spiral his West Virginia basketball team finds itself in with 12 losses in 13 games, coach Bob Huggins praised the freshmen he has on his list.
"They're going to be good," he said. "I mean, in some cases they can be better on the ground than some of the older guys at some things. It's all about experience and you can't gain experience if you don't get time and apparently it's harder to win if you give someone who has no experience too much time .
"We try to do the best we can with this. We have a hell of a freshman class. I think these two guys (Seth Wilson and Kobe Johnson) are very good. I think James (Okonkwo) is going to really shock some people. And Jamal (King) really shoots the ball and he has length for a perimeter guy.
"They have the rest of this year and the whole summer to continue to improve. I think they are a good start to solving this problem.
But that leads to perhaps the most interesting question of all as this season from hell draws to a close for West Virginia and it's a question far more encompassing than just recruiting mountaineers.
It's about the whole structure of the sport, a structure that has been twisted and twisted completely by the rule changes that have taken an amateur sport and turned it into a professional one and now offers players such freedom that they got easier to get out of playing for a school than playing there.
That was a question posed to Bob Huggins at his press conference before WVU meets Oklahoma at 7 p.m. Tuesday at Norman on ESPN2.
The question goes to the heart of the matter.
Why recruit freshmen? Wouldn't you rather get their final year of eligibility than their first?
"Our freshmen that we have in our program right now are going to be really good players. They're starting to get some playing time. At least two of the four, and probably all four, are going to see a lot of time the next year," Huggins said, adding, "I mean like Taz Sherman minutes.
Why bother grooming them? Why not just take experienced transfers with maybe one or two prized freshmen you can get?
"I think it's better for college basketball. I think it's better for our fan base. I'm not sure our fan base would identify with us toppling the roster year after year," Huggins said. "It's important to me that our team represents the state and the people of West Virginia."
But will they all come back? Will they stay next year as they are pulled from all angles – NBA, other schools, better NIL opportunities, closer to home. Are you developing freshmen to play elsewhere?
Huggins may be there, up to a point. That's when you stop winning, like his team did this year. Winning allows everything else to be forgiven. You look at Baylor, Texas at this school and at this school and see how many transfers are at the top of their lists.
Huggins understands that it's not that quaint game of its day where players come to a school and stay there. It is now a minor league for the NBA and within it the lower levels of schools are now becoming a minor league to nurture big school talent.
Think, if you dare, what WVU would have looked like this year with Oscar Tshiebwe, Derek Culver and Miles McBride still on the roster. All were recruited in first year, none are here now.
Huggins remembers recruiting McBride from Cincinnati Moeller. He was sure it would be a long-term signing.
"Nobody recruited Deuce McBride. Who would expect him to leave after his sophomore year? Nobody. Not his mom and dad. Nobody," Huggins said.
His first year was a learning year, then a big year last year, then one more…but he left the table early.
"So you don't have four, you have three. It's a lot easier when you have veterans who know what to do because they've been doing it for so many years," Huggins said. "I mean, that was our strength for how many years. We had guys who knew what they were doing and were good; guys who could go man-to-man at 1-3-1. We could play at the drop point.
"We could run a myriad of offensive sets because they knew what they were doing. Now we have some guys there right now meeting.
He thinks of Jevon Carter and Daxter Miles, Joe Mazzulla and Darris Nichols, guys who played four years and seemed to like being on the team.
Today, although a few years later, everything has changed. McBride was a freshman understudy, Culver suspended his first half, Konate an offensive responsibility his freshman year and Tshiebwe … what can you say about his act as he tried to become the player he became at Kentucky.
Lost days and lost nights.
Who did it work better for, WVU who recruited him out of high school or Kentucky, who took him in when he was on the brink of greatness but unsure if he would achieve it at WVU ?
That's not Huggins' problem. It's a problem for the sport itself, and not just for this sport, but for college sports which are becoming something that I'm not sure the public really and certainly wants something they does not deserve.
Follow @bhertzel on Twitter